About the writer
Hazel Evans is a writer and artist from the UK. She moved to Copenhagen in 2014 and, ever since, has been whetting appetites with drool-worthy coverage of the city's food scene on @madaboutcopenhagen
What is natural wine, and why are Copenhageners so mad about it?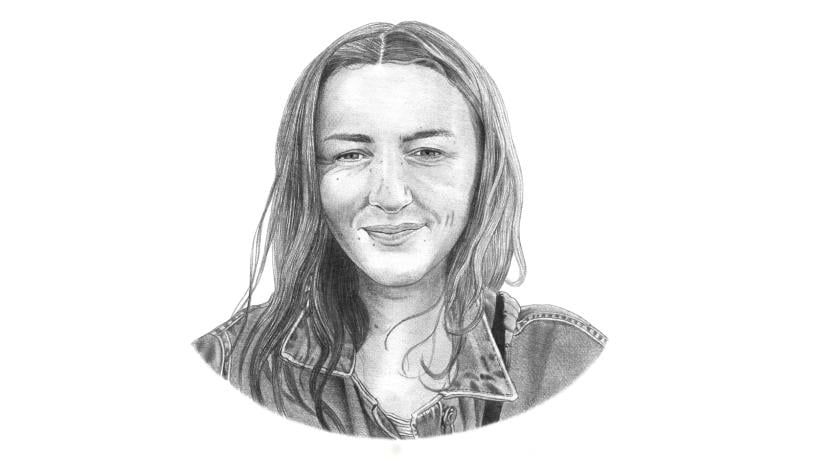 Photo:Hazel Evans
Those who know a little about wine will know that Copenhagen ranks top of the list of places to drink natural wine, surpassing other cities whose proximity to actual vineyards would make them the more obvious choices. But for those less in the know, you might be wondering, what is natural wine exactly? And how did Copenhagen, of all places, become such a hotspot for it? 
There is nothing odd about natural wine. In fact, it's more of a return to making wine the way it was made back in the good old days, before wine producers started adding or removing things during winemaking in order to create a consistent, commercial product each time.
Christopher Melin of Vin de Table in Copenhagen's Nordvest district is one of the men at the centre of the natural wine scene, and he imports wine for many of the bars and restaurants mentioned here. Photo:Mellanie Gandø
Wine is not supposed to be consistent—it changes with every harvest and that's the beauty of it.
With natural wine, there's no messing around with pesticides, sulphites, chemical yeasts or anything like that. At its heart, the natural wine movement is about letting nature decide how wine tastes. So natural wines are wines that very closely reflect the climate and ecology of individual vineyards. Sometimes that tastes funky; sometimes it tastes just like the Chardonnay you know. But the definition is loose and often mixed up.
Wine can, for example, very well be biodynamic or organic without being natural, if other, non-natural, interferences occur at some point in the production.
Down-to-earth café, bar and eatery La Banchina is one of many places in Copenhagen where you can enjoy natural wine.Photo:Daniel Rasmussen
Alongside the basic definition, a culture of drinking natural wine has emerged recently that includes several other principles. One of them is to have fun drinking wine—that enjoying wine shouldn't be about reeling off facts about grapes and the various vintages, but more about asking yourself, "Do I enjoy this wine?," or "How does it make me feel?" Or, perhaps, "What does this remind me of?" There's a loose approach to understanding and describing wine and that also makes it accessible and inclusive.
"But why Copenhagen?!" you rightly ask. It seems odd that a country with such a flat terrain and lack of vineyards should become the unofficial heart of the natural wine movement.
As with most new developments in Copenhagen's food scene, the natural wine prevalence can be traced back to restaurant Noma.
Restaurant Noma was one of the first restaurants in Copenhagen to serve natural wine.Photo:Martin Heiberg
When Noma opened, the head sommelier at the time, Pontus Elofsson, realised that natural wine was the perfect match for the dishes that René Redzepi was creating—dishes that used sustainable ingredients based on the same principles as natural wine: with intentions to highlight the brilliance of nature, rather than masking it. Pontus enlisted Sune Rosforth, who was, back then, one of the only natural wine importers in Copenhagen, as Noma's main supplier.
At the time, there were only a few restaurants in Copenhagen serving natural wine, but other chefs soon followed suit and, pretty soon, wine importers, wine bars and bottle shops began to spring up all over the place.
A pick-and-choose menu with little Italian-style plates, Cicchetti is a place you can snack away the evening. Accompanied, of course, by a glass or a bottle of natural wine.Photo:Mellanie Gandø
Today, wherever you are in Copenhagen, you won't be far away from natural wine.
So, without further ado, here is a fairly extensive list of the natural wine bars, restaurants and shops in Copenhagen:
Natural wine bars, shops and restaurants by neighbourhood
Related stories from our local experts
Let some of Copenhagen's experts on gastronomy, culture and urban development explain just what it is that makes their beloved city unique in its own great-tasting, creative and beautiful way.