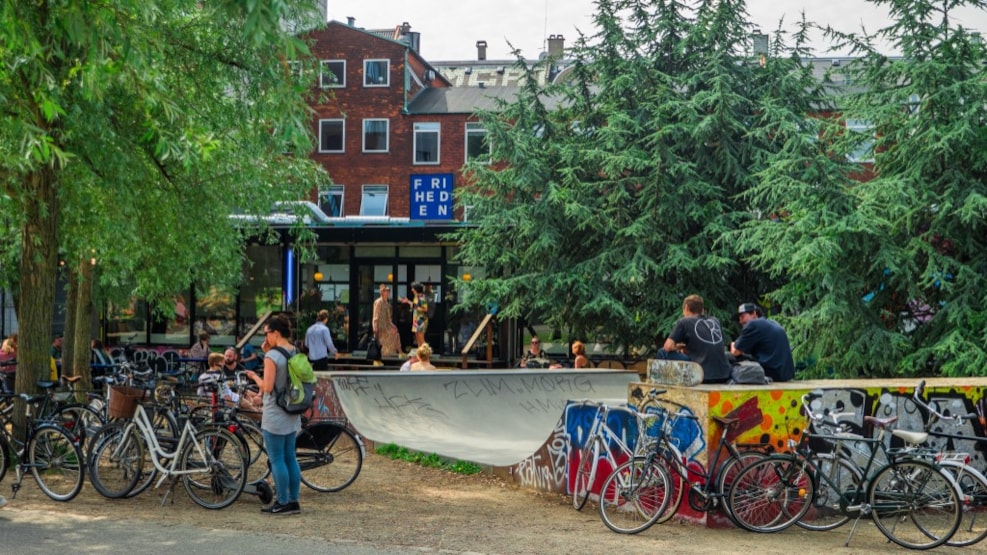 Friheden
Friheden, translating directly to 'the freedom', is all about those vibes. A café, restaurant and bar serving delicious meals all day, natural wine and craft beer by night and nice times, all the time.
As they put it themselves, Friheden don't really have an address. It's just nestled in between Den Grønne Sti and Nørrebro Skatepark. But you won't miss it walking past, since chairs and benches are always full outside when weather allows.
Friheden serves breakfast, lunch and dinner and draws inspiration from all over the world for the menu. But the simple and delicious seems to be a recurring theme, while great taste is of course the main goal. The drinks card is filled with natural wines and what they call a 'håndbajer'. A 'hand beer'.
I the weekends they turn up the volume and invite some of Copenhagen's finest DJ's to set the mood. Friheden is the perfect watering hole in a truly unique and urban spot.