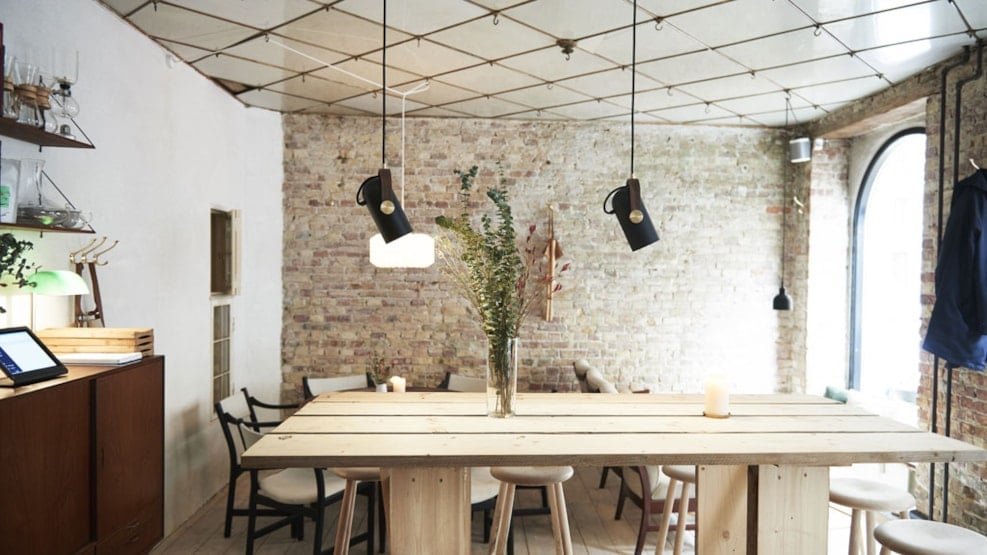 Green Experience
Ancestrale
Ancestrale in the heart of Copenhagen's Vesterbro area is first and foremost a winebar. However, you can also expect mouth-watering small-sized dishes and homely "hygge" at this informal spot run by three boys with a passion for wine, food and hospitality.
The winebar can be found in Oehlenschlægersgade just off the always busy Vesterbrogade. With a light, modern Scandinavian decor, Ancestrale is one of those local gems any visitor to Copenhagen would be thrilled to stumble upon. And there are many reasons to pay Ancestrale a visit if you happen to be in the area. For a single glass of good wine or the complete dining experience.
Ancestrale challenges the already impressive selection of moderately priced quality eateries in Copenhagen with a simple menu consisting of small dishes: One is 95 DKK, all five are 375 DKK. The traditional Danish after-work beer concept is also being challenged by Ancestrale's 3 wines tasting menu for 100 DKK served every day from 4pm to 6pm.
With experience from top shelf restaurants like Noma and Radio under their belts, the owners sure know their way around good wine, Nordic inspired food and great service. All of which you'll immediately feel from you enter the door.