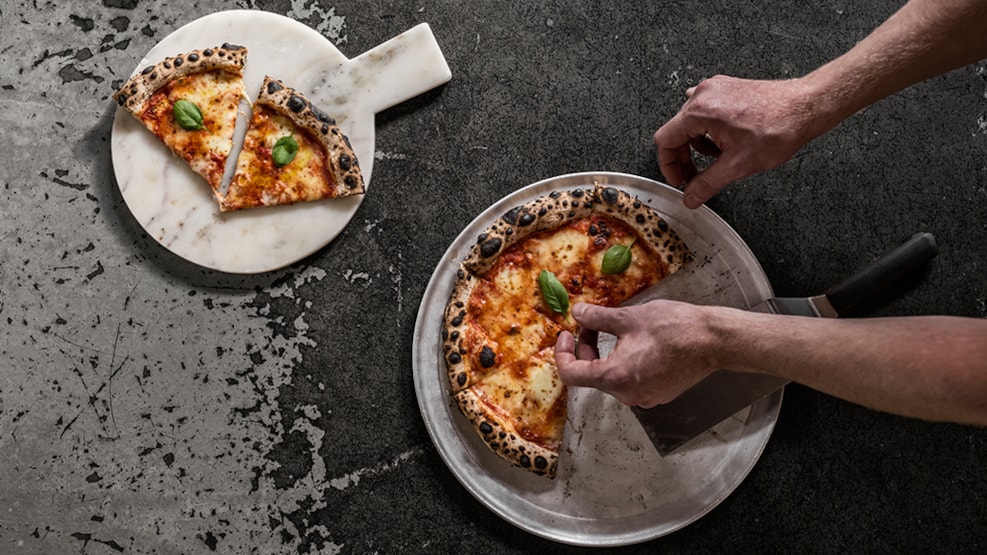 Bæst
Bæst is an organic, Italian-inspired restaurant in the Nørrebro area of Copenhagen. The restaurant has its own adjoined bakery Mirabelle.
After years of vegetable-centric cooking at the critically acclaimed Michelin-starred restaurant Relæ, and its laid-back sister restaurant and natural wine bar Manfreds, restaurateurs Christian F. Puglisi and Kim Rossen opened Bæst - a combined bakery and restaurant paying homage to Puglisi's Italian roots.
The restaurant and pizzeria, Bæst, and the adjoined bakery, Mirabelle, are located in the heart of Nørrebro, a colourful and hip neighbourhood in Copenhagen.
Sustainability and ecology are key words at Bæst and Mirabelle just like they are at Manfreds and Relæ - and all the produce used on the premises will be certified organic.
Organic Italian-style Copenhagen restaurant
At Bæst, which literally means "beast", ambitions of creating an authentic Italian restaurant are set aside to create a unique Italian-style Copenhagen restaurant, where great Italian produce such as extra virgin olive oil and sun-ripened tomatoes co-star along with the best local produce sourced from talented organic farmers in Denmark.
The focus is on high quality meats. The family style menu consists of different cuts of chargrilled organic meat, house-made charcuterie and wood-fired pizza slices. Above the restaurant is a micro dairy where fresh mozzarella is hand-crafted on a daily basis - technically a "fior di latte" made by biodynamic Danish cows' milk.
Beside the dairy is a salumeria, where the chefs prepare different sorts of cured meats such as salami and coppa made from organic, free-range pigs from the famous Hindsholm-farm.
Bæst also has a beautiful bar where you can order classic Italian cocktails and Danish beer from organic micro-breweries Kølster and Herslev. The wine list features natural wine primarily from small Italian wineries scouted out by wine importer Vinikultur.