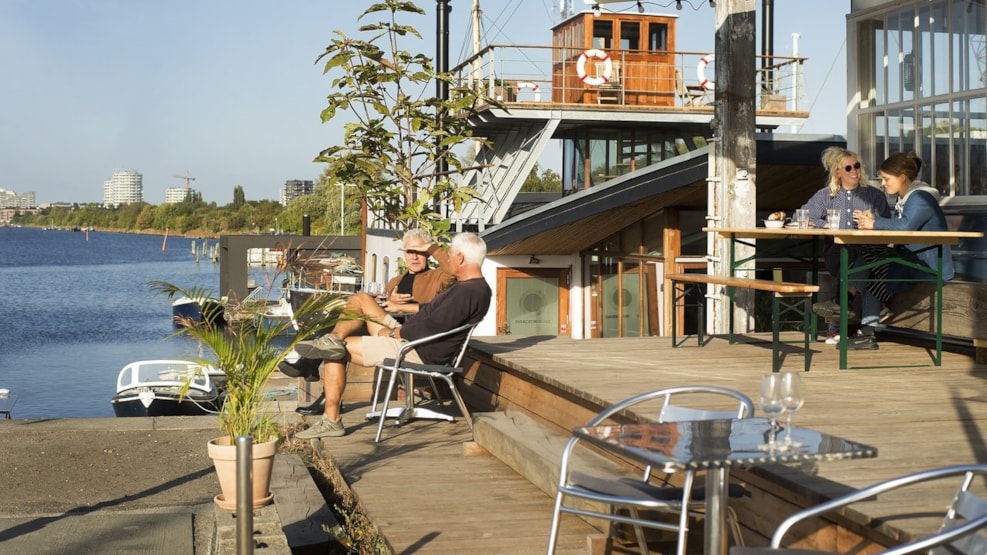 Café Slusen
Café Slusen is a café in cosy surroundings out by the harbour lock in the South harbour neighbourhood. Here you can get delicious food and cold beverages at the water's edge.
South harbour charm at its best.
Café Slusen is closely comparable to a small tin shed, but a one of a kind. You'll find a cosy atmosphere and plenty of seating outside in the sun, where you can almost dip your toes in the water.
The café is located in authentic surroundings at Copenhagen's old harbour lock, with houseboats and people fishing from the footbridge going over the water.
Swing by and eat your breakfast by the water's edge, or try their speciality, fish in a can, for lunch (It's better than it sounds). You can of course also stay for the evening and enjoy a glass of white wine or a cold beer, and watch the life at the harbour unfold.