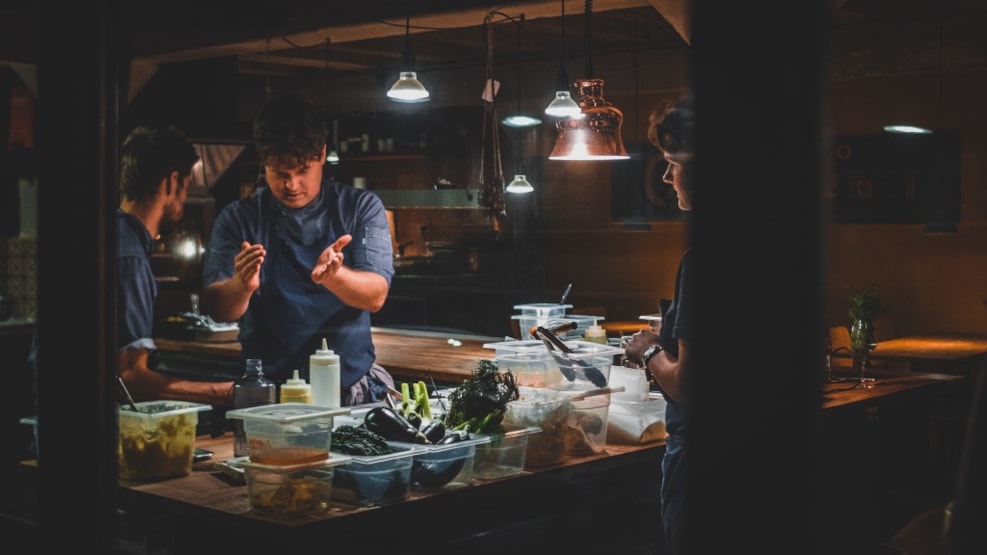 Il Buco
Hidden within an old warehouse on Islands Brygge, lies the Italian, Il Buco. The rustic atmosphere, great produce and cosy vibes are what makes one of the city's best and most authentic Italian eateries.
What seems like a rugged warehouse from the outside is a true Italian dream when you step inside. The tables are closely stowed together in the dimmed space, which is lit by a bunch of candles in the evening. The open kitchen lets the guests into the art that is creating simple and delicious Italian fare.
By day, Il Buco works as a bakery, breakfast spot and lunch restaurant. They bake their own bread and croissants in house, which they also deliver to some of the city's best cafés. Lunch is mainly simple pastas, sandwiches and all sorts of snacks and other grub. In the warmer months, the big windows open up into the courtyard where the seating expands out.
At dinner, they serve scrumptious and hearty dishes, without them being too heavy. Il Buco trade directly with their suppliers, which are both Danish and Italian. The menu changes after the seasons and everything is mainly organic.
Moreover, Il Buco has the restaurant La Banchina out on Refshaleøen.