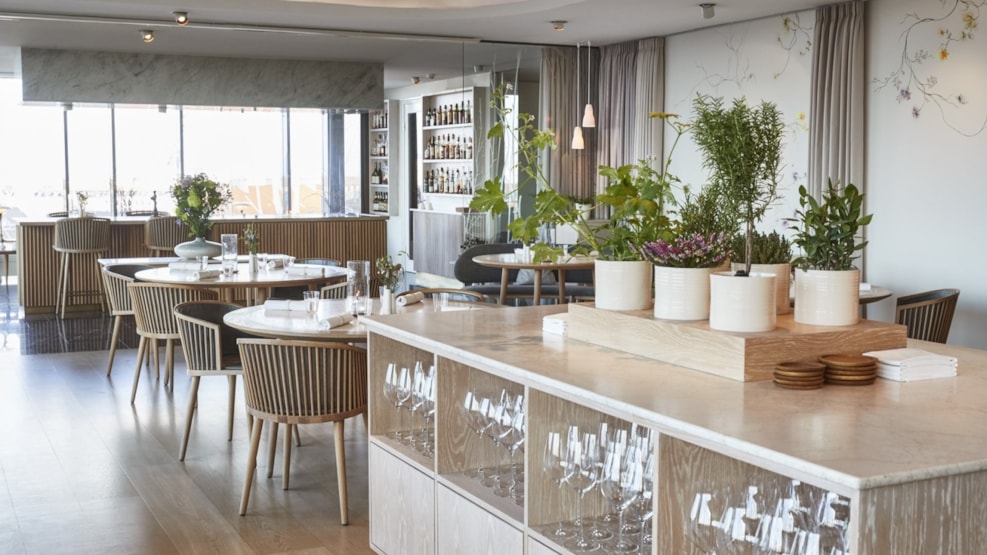 Geranium
Geranium in Copenhagen holds three stars in Guide Michelin Nordic Cities 2022, was ranked the best restaurant in the world in 2022 and is run by the world's best chef in 2011 Rasmus Kofoed.
Geranium is a lucid, light, and dynamic kitchen. The mission is to create meals that involve all the senses – restores, challenges, and enriches and as for 2022 and forward the menu is also completely without meat. 
Dinner in the canopy
The restaurant is situated on the 8th floor in Fælledparken in the Østerbro area of Copenhagen, from where one can follow the season's journey through the tree crowns, catch glimpses of the city's green copper roofs, and just see the windmills of Øresund.

The location emphasizes Geranium's vision of gastronomic clarity and diversity. Here, the area of tension between the urbane and the natural is explored.
World's best chef
As mentioned the chef at Geranium is Rasmus Kofoed, who won the world championships in cooking - better known as the Bocuse d'Or - in January 2011. Actually, he is a triple winner of the gold, silver, and bronze medals - the most winning chef in Bocuse D'ore-competition ever.
Private dining: up to 12 pax