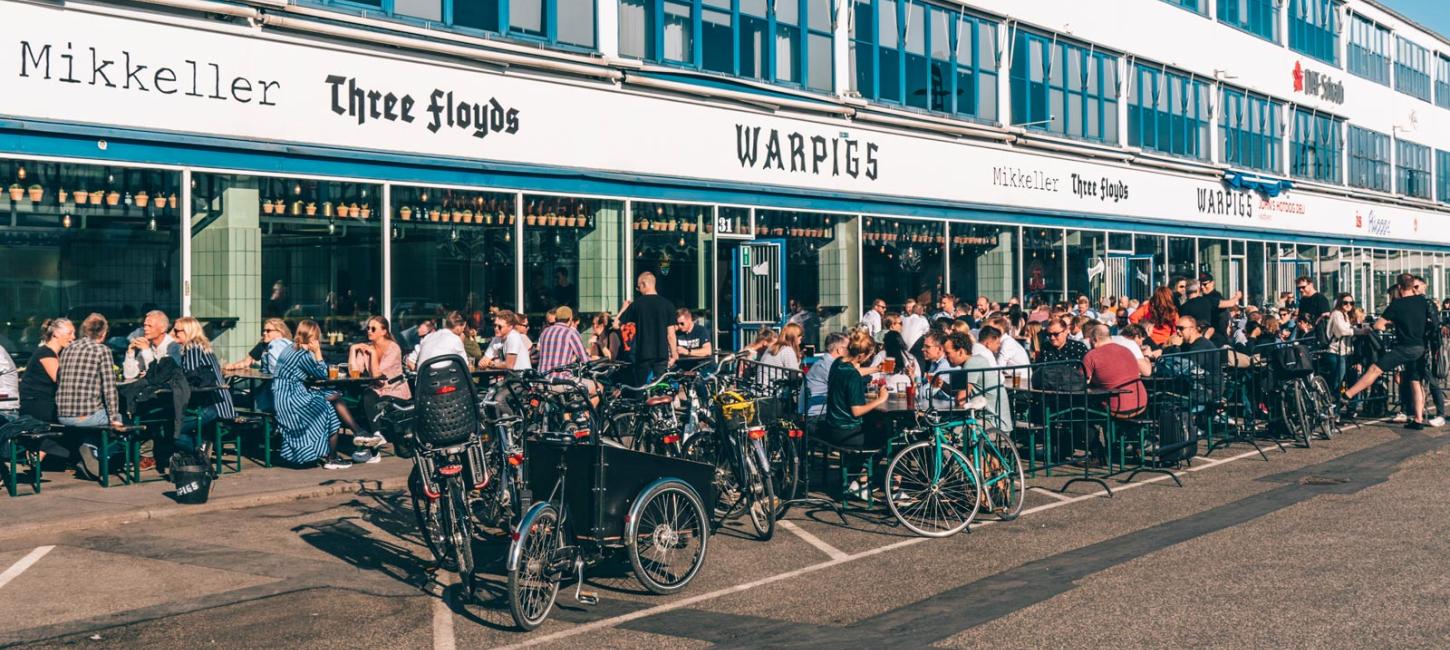 Guide to The Meatpacking District
Originally home to Copenhagen meat industry businesses, "Kødbyen" has changed into a new and creative cluster with galleries, nightlife and restaurants.
The Meatpacking District consists of two parts: The Brown and The White from 1878 and 1934, respectively, and is a part of Copenhagen's Vesterbro neighbourhood. The once industrial and gritty part of town, has become fashionable and popular with its central location and wide-spanning cultural offerings, including a buzzing nightlife. Today, you can still meet a few food companies in the area, where the original, industrial vibes still exist alongside partygoers and local hangouts.
Where to eat and drink
Kødbyens Fiskebar was among the first restaurants to break the ground and help transform the Meatpacking District to a foodie haven, and is today accompanied by a vide variety of eateries. These are some of our favourite picks.
Bars and nightclubs
The Meatpacking District is without a doubt one of Copenhagen's hotspots when it comes to nightlife. On the long, bright summer nights young crowds hang out and have fun outside, in between going from one club to the next. 
Photo: Wonderful Copenhagen
Jolene Bar
Music-focused, attitude-free bar and club where you'll meet a low-key, eclectic and LGBTQI+ friendly crowd who have one thing on their minds – dancing the night away and getting sweaty while they do i...
Copenhagen Media Center
Photo: Wonderful Copenhagen
Mesteren & Lærlingen
One of the Meatpacking District's oldest and cosiest drinking holes. Sit up close with locals and enjoy draft beer and down-to-earth food, with a daily programme of music and DJs open all week except ...
Where to get your culture fix
The industrial, historic and slightly rough-feeling premises is the perfect backdrop for the contemporary art galleries that made Kødbyen their home when the butchers moved out. Here is a handful you should check out. 
VisitCopenhagen © 2023
English