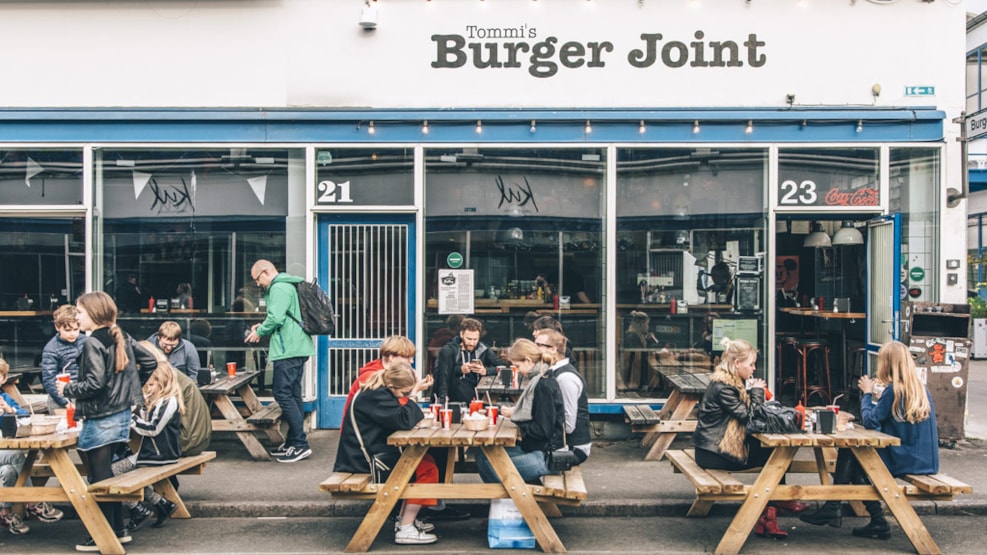 Tommi's Burger Joint
Tommi's Burger Joint in the Meatpacking District of Copenhagen serves you homemade burgers from DKK 69 with crisp fries and cheap drinks.
Tommi's real name is Tomas Tómasson, and it is the guy in the picture. It would not be too wrong to call him the burger king of Iceland. He started out in 1981, and today he has six burger restaurants in Iceland, two in London and one in Berlin.
In 2014, it was Copenhagen's turn. The style in the burger joint is trashy and hipster and fits perfectly with the Meatpacking District's raw frames and hip Vesterbro clientele.
You can get a burger menu for only DKK 89, and there is even a children's menu and a vegetarian burger.