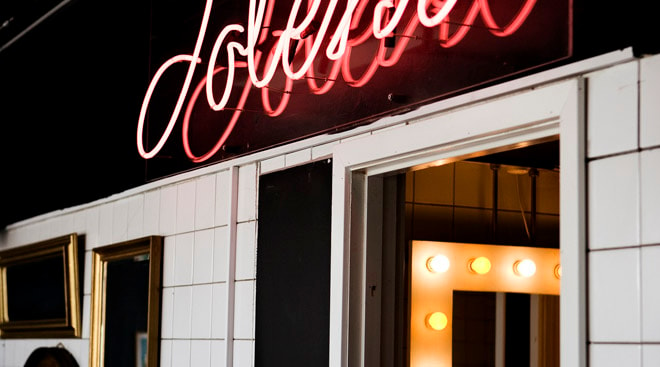 Jolene Bar
Jolene opened in 2007 and instantly became a boisterous success. So boisterous it was shut down after only 4 months due to incessant neighbour complaints.

In 2008, Jolene relocated to chic new digs in White Meat City, Vesterbro. This is also where you'll find the hip Karriere and Kødboderne 18, featuring a restaurant, café, and bar, a former slaughterhouse turned serious all-night party venue!

Jolene is a bar. Not a cocktail venue. At Jolene's you drink your beer from the bottle. Period. Shabby furniture and tattered lamps all contribute to the relaxed, industrial-chic atmosphere in which vibe-thrusting DJs spin their way through the night. Now and then live rock bands take over, and they also have mothly LGBT event called THROWback Parties.


Jolene is a real find!! And you can be as noisy as you like.