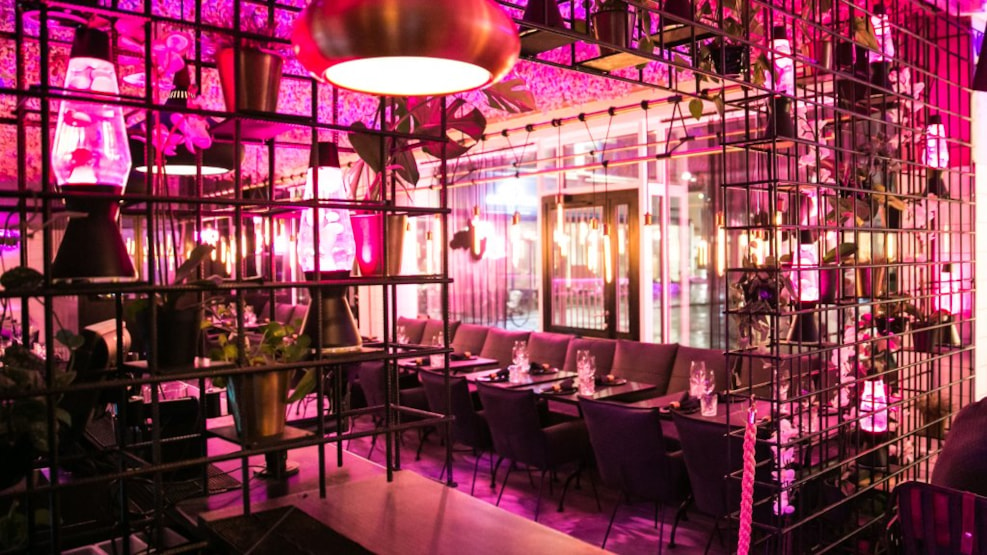 NOHO
Join Copenhagen's cool crowd sipping cocktails and enjoying a laid-back dining experience in quirky, creative surroundings. With co-working space SOHO on the floor above you'll be rubbing shoulders with all kinds of media, creative and start-up entrepreneurs.  
Hip hang-out for creative entrepreneurs
Settle in for the perfect night out with a laidback dining experience and exquisite cocktails. NOHO is a bar and restaurant with its sister co-working space, SOHO located on the floor above. The perfect combination of work and play you're sure to meet some of Copenhagen's entrepreneurial elite letting off steam.
Located in Vesterbro's Meatpacking District, the area's industrial surroundings are a key element in NOHO's interior. The New York vibe is complete with, fluorescent signs on the walls, quirky plant-covered wall and a pink flower ceiling that will make any meadow wither in comparison.
NOHO's restaurant draws inspiration from all corners of the world, serving breakfast, lunch and dinner. The chefs have put together a range of menus each with many dishes that are meant for sharing. With this cosy social dining concept, sharing is exactly what NOHO is all about, no matter if it's food, or just a great time.
Mix work & pleasure
NOHO is considered the naughty little brother of SOHO – the co-working space upstairs where people from all types of businesses work side by side.
You can book NOHO's facilities for your meeting or conference with tea and coffee, breakfast, lunch, or dinner. You can also book tables for an after work social gathering – known by the Danes as a "Friday bar". Good to note is that after 22:00 on Fridays and Saturdays patrons must be 25 and over, presumably for a more "grown up" vibe.