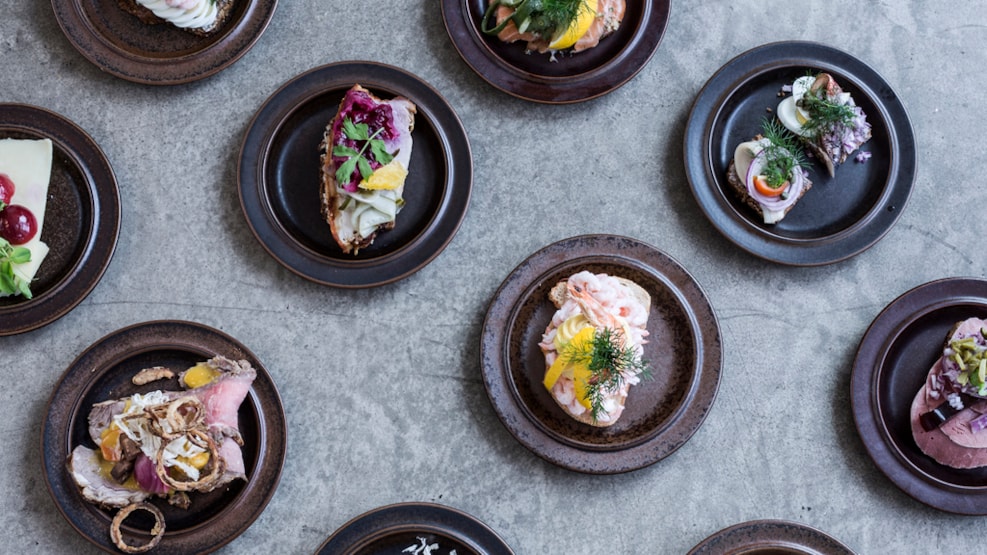 Fleisch
Combined butcher and restaurant in Copenhagen's Meatpacking District

Fleisch is the German word for meat, and there is no doubt that meat is the essence at this combined restaurant, bar and butcher at the Meatpacking District,  locally known as Kødbyen. Here you will experience delicious food in authentic, industrial and cool surroundings consisting of working butchers and packed meat hooks. 
For years, Fleisch founder Mikkel Sarbo, had a dream of reintroducing butcher's shops. The colourful eatery and butcher shop is the result of this dream. Fleisch pays tribute to "Kødbyen's" legacy and here you will find that workmanship, high quality and a focus on organic ingredients are of the highest priority. 

Let the chef compose a seven-course menu for you or decide for yourself, by choosing a selection of small dishes. Another opportunity is for you to glance at their bar menu, which include special drinks such as homemade organic bacon-infused bourbon and whiskey with duckfat.