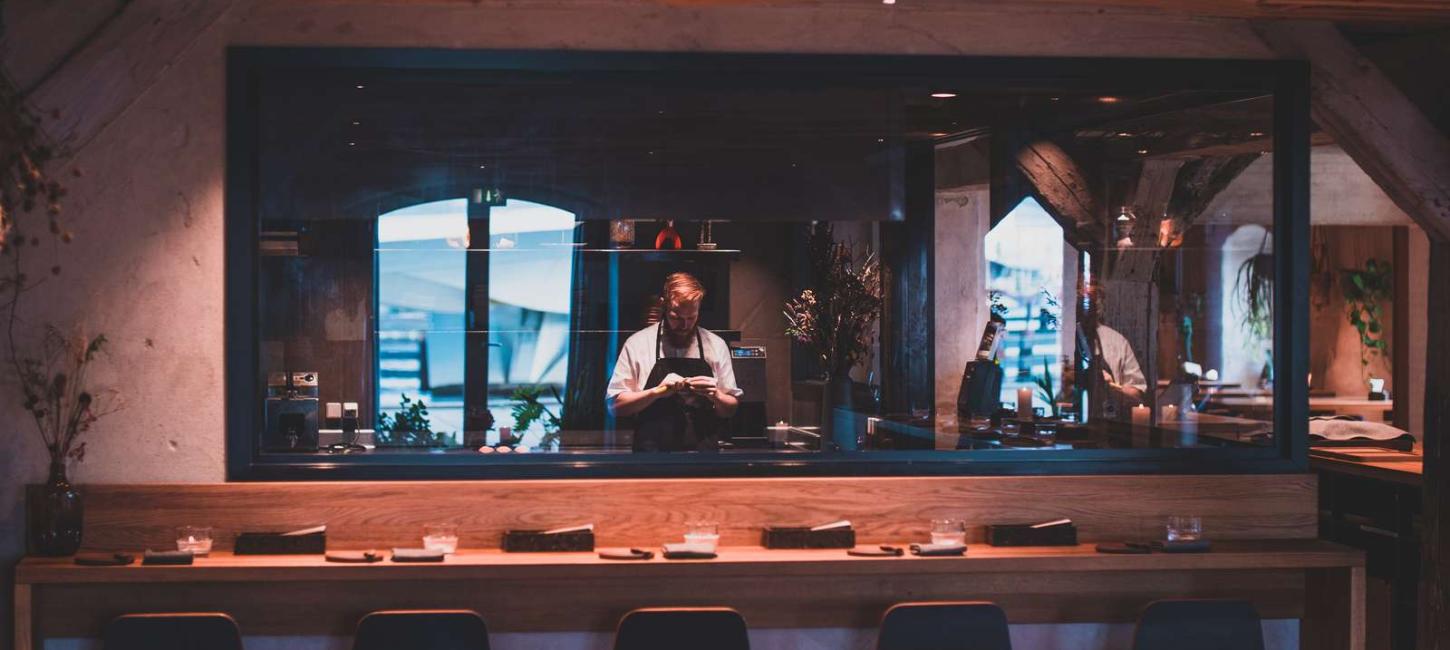 New Nordic restaurants
The New Nordic kitchen has gained international ground around the world. The New Nordic kitchen is characterized by its uniquely Nordic identity among the world's greatest cuisines and by its commitment to organic, sustainable and local produce. 
If you had visited Copenhagen in the early 2000s, there would be no New Nordic food. Though it's still possible to get a good old fashioned roast pork with parsley sauce in a restaurant in Copenhagen today, the New Nordic movement has completely taken over the restaurant scene. However, it's not just in Copenhagen, or the Nordic countries for that matter. New Nordic has made its marks on restaurants as far away as New York and Sydney. The New Nordic movement is what put Copenhagen on the culinary map.
But what is this New Nordic? Well, it all started back in 2004 when the Danish culinary entrepreneur Claus Meyer gathered 12 visionary chefs from Denmark, Sweden, Norway, Iceland, Greenland, Faroe Island, and Finland. Representing Denmark was the man behind the historic restaurant Lumskebugten, Erwin Lauterbach, and René Redzepi from the world-famous Noma. Together they co-created and signed the Nordic Kitchen manifesto. A ten-point manifesto of purity, season, ethics, health, sustainability and quality that would guide them in their cooking. In short, the New Nordic cuisine is pure, fresh and simple, yet still very innovative. 
In the following years, the manifesto was picked up by many more than just the founding 12 chefs, enabling the New Nordic food culture to grow and become one of the most influential food cultures on the planet. 
Today there are an abundance of New Nordic restaurants in Copenhagen. Some of the best are listed here for you to explore. We also recommend our guides to Michelin-starred restaurants in Copenhagen.
The ten points of the Nordic Kitchen manifesto are:
To express the purity, freshness, simplicity, and ethics we wish to associate with our region.  

To reflect the changes of the seasons in the meal we make.  

To base our cooking on ingredients and produce whose characteristics are particularly in our climates, landscapes, and waters.  

To combine the demand for good taste with modern knowledge of health and well-being.  

To promote Nordic products and the variety of Nordic producers - and to spread the word about their underlying cultures.  

To promote animal welfare and a sound production process in our seas, on our farmland and in the wild.  

To develop potentially new applications of traditional Nordic food products.  

To combine the best in Nordic cookery and culinary traditions with impulses from abroad.  

To combine local self-sufficiency with regional sharing of high-quality products.  

To join forces with consumer representatives, other cooking craftsmen, agriculture, fishing, food, retail and wholesales industries, researchers, teachers, politicians and authorities on this project for the benefit and advantage of everyone in the Nordic countries.