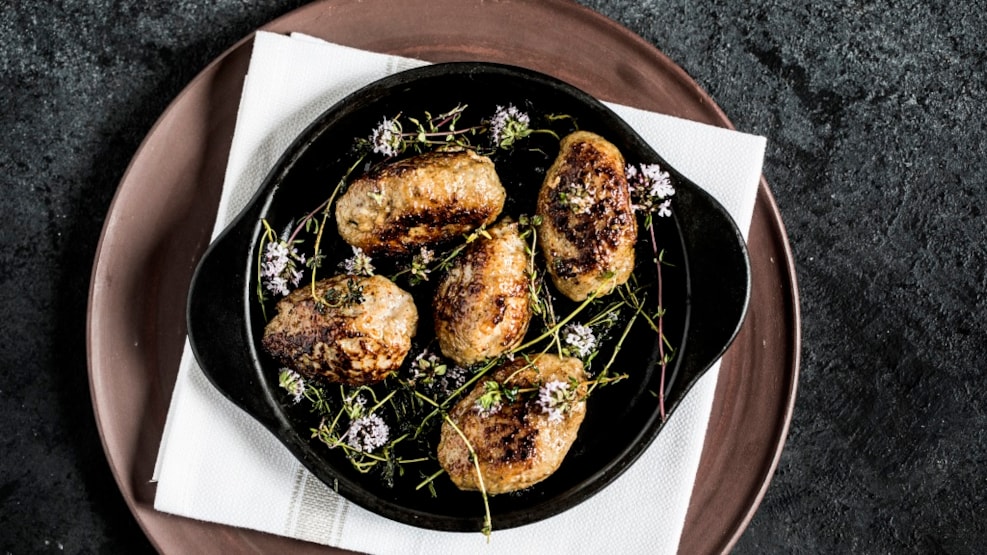 Barr
Going back in time to discover the future of Nordic gastronomy and beer. 
Barr is an old Irish word for crops, and Old Norse for barley, which is one of the foundations of beer (maybe you can already tell, where this is going ).
Barr is not a Nordic restaurant like its parent restaurant noma who previously resided in these warm, beautiful facilities in Christianshavn. No, this child is going its own ways, and draws inspiration from eating and drinking traditions of the North Sea, including both Scandinavia, Benelux and the British Isles.
At Barr, you can experience new takes on the region's cold-country cooking, and experiments with classic dishes like Danish frikadeller (meatballs).
Local distilleries give their contributions to the menu, and so does Barr's very own brew master and aquavit sommerlier. Andreas is his name, and he'll be serving you all kinds of liquid goods among other things the restaurant's own beer, made in collaboration with the local brewery Amager Bryghus.
Low ceilings, but room for everyone
Since noma left the building, the world-famous rooms of Strandgade 93 have undergone a big transformation, led by the Norwegian architecture company Snøhetta. 
In the restaurant, Snøhetta has created a welcoming and comfortable space below the beamed ceiling, where family and friends can get together to enjoy a delicious meal. At Barr, food and social interaction go together, which is emphasised by a mix of individual servings and larger dishes to share.
In the restaurant's main dining room, the 60 seats are spread over tables of varying heights, giving you a new experience every time you visit. Or, you can pick a seat at the custom made high table for a Viking-inspired banquet, if you'd like.