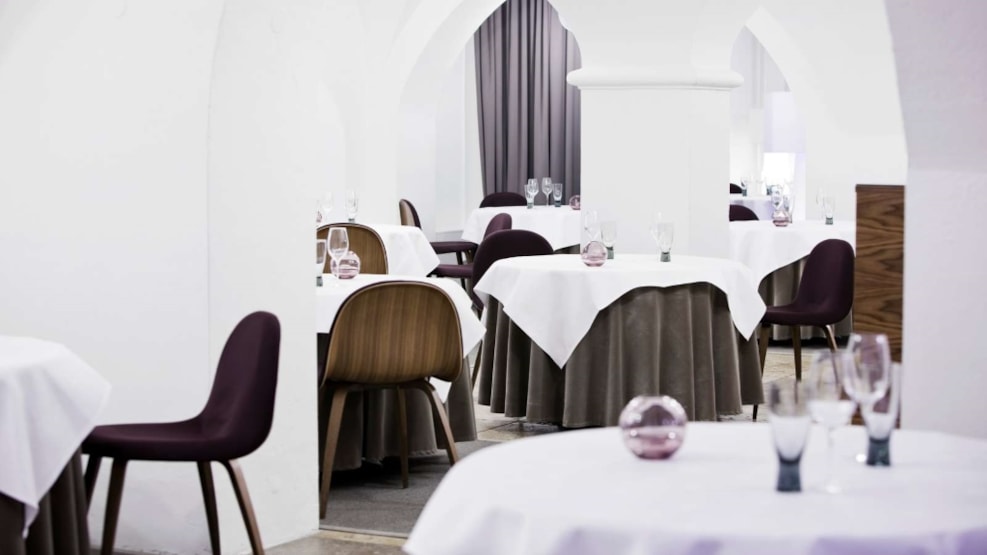 Restaurant AOC
A-O-C holds two stars in Guide Michelin Nordic Cities, and is located in central Copenhagen.
Their aim is to give you the ultimate sensory experience, through stimulating as many senses as possible – sight, smell, sound and taste.
The cuisine is based on Nordic produce, and the focus of chef Søren Selin is on the pure taste. The restaurant offers four to seven course set menus.
It is also possible to experience what they term, a Sensory evening, where everything is included into a seven or 10 course menu. Naturally, accompanying wine menus are available.
Pure and simple
It is a fairly petite restaurant, seating about 40 people in one service. The interior decor is simple, clean and personal, with uncomplicated table settings, soft rugs on the floor and unobtrusive art covering the walls.
Max capacity: 60 pax
Private dining: 6-16 pax