Copenhagen's innovative food scene
The Copenhagen restaurant scene is one of the world's most innovative. We really got some front runners that challenge the whole idea of food, how it's cooked and experienced. But why is that so? Let's take a look from afar and see if we can catch a glimpse of the big picture.
As you may know, Copenhagen is very much doing it's own thing on the international food scene. Whether you're into really, really high end experimental culinary experiences, traditional Danish dishes or sustainable dining, you can get it all here. And everything at every price point.
Typical for the Copenhagen food scene?
The New Nordic wave is just a small, though significant, part of what has been going on in Copenhagen's food scene in recent years. But other parts of the puzzle are needed to be accounted for to get a more complete picture of what you can expect when hitting the restaurants in Copenhagen. We need to talk about fish and beer.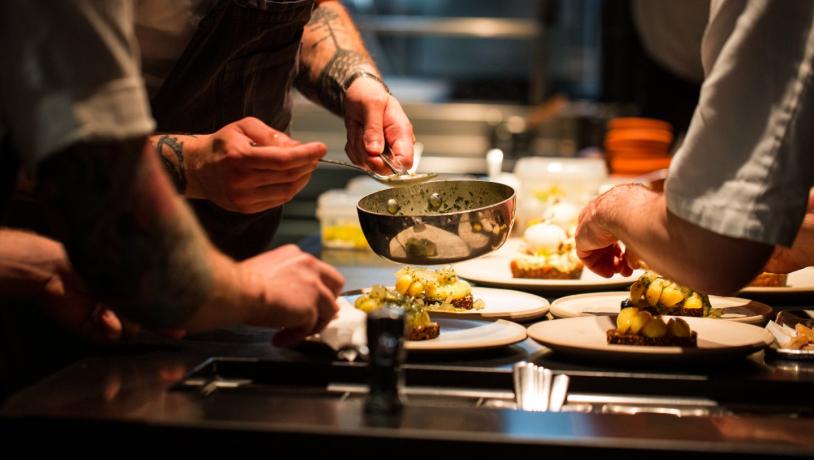 Photo:Daniel Rasmussen
While fish and beer don't complete the picture, it makes no sense to not mention them. Copenhagen is after all a city by the sea and a town of proud beer brewing traditions.
So what is typical after all? Versatility, quality, and an innovative approach, probably. 
Different cuisines sharing the same DNA
High end cuisine, fresh out of the water seafood, traditions of the North sea and craft beer.
Delicious sustainability
Copenhagen is a green thinking city, and that includes quite a big part of the local restaurant industry. There are no general rules here, but several restaurants set the rules for themselves. Organic produce, locally grown crops, minimizing food waste, re-thinking energy consumption etc. And of course, the food should still be nothing but super delicious.
A hotdog or fifty course menu?
Sustainable eating is so many things. Three restaurant picks from completely different shelves, but all with a focus on quality and green initiatives.
Standing on the shoulders of tradition
Traditional Danish food is many things, but perhaps the classic "smørrebrød" is the most famous. The open-faced sandwich often served with a cold beer and a schnapps, is something you can't miss out on. We have picked three restaurants, which both provide traditional dishes as well as reinterpretations of the same.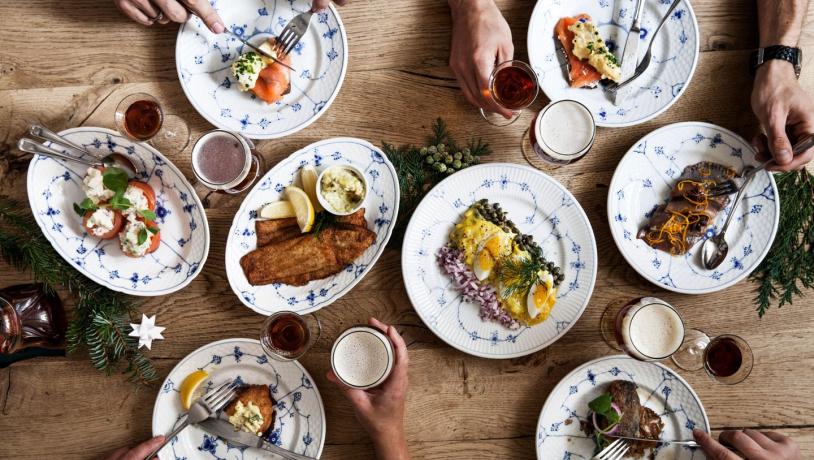 Photo:Chris Tonnesen