Copenhagen design, culture, and architecture
What is the first thing you think of when you hear the term Danish design? Simplicity and functionalism? You're not far off. But there is actually more to the story than that.
Some of the quintessential Danish design objects date back to the '40s and '50s like the famous works of Arne Jacobsen and Hans J. Wegner could not have been done without utilising creative thinking and new industrial technologies. 
This innovative approach still holds true, not only in interior design but also when it comes to architecture, clothing, urban planning and more. Let's take a closer look.
Designed for life
Simplicity, functionalism, and life. Go skiing every day in a city where snow isn't that common. Dive into the ocean year-round while being protected from the wind. The focus of modern-day architecture in Copenhagen is dedicated to people, living and human interaction.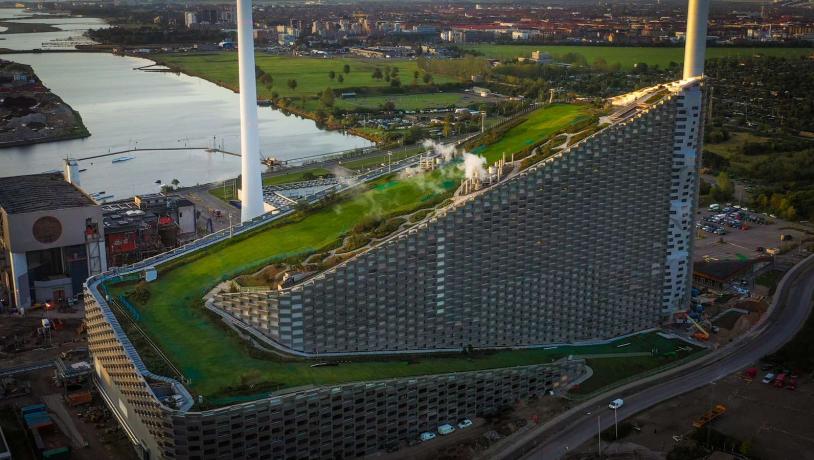 Photo:Astrid Maria Rasmussen
A ski slope on a waste management plant? Why not?
Check out CopenHill or Kastrup sea bath. Both accessible and fun. Or dig a little deeper into why Copenhagen has become a frontrunner in design and architecture over the years.
Seat yourself in a design icon
There are a lot of ways to enjoy Danish design in Copenhagen. Check into the boutique hotel The Audo for your stay and live in one of the 10 uniquely designed suites, complete encompassed by design objects from Danish brand Menu and other partner brands. Or go check out the interior design shop Paustian who resides in an old bank.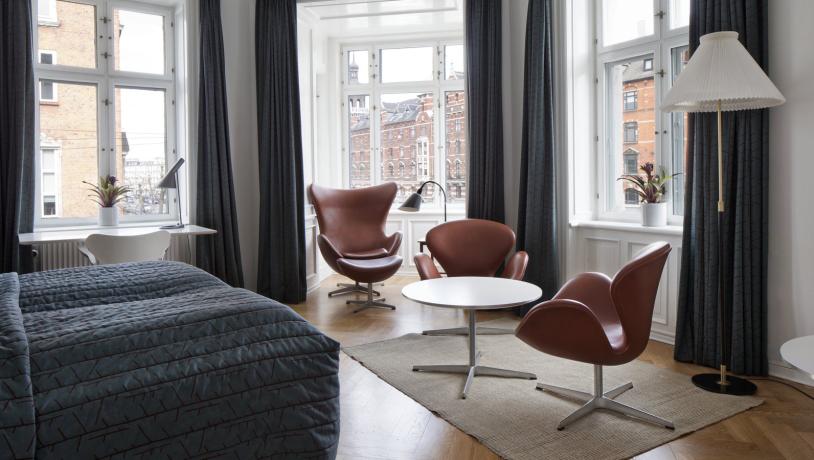 Photo:PR
You love the classics. So do we
Let it be known that Danish design is more than the classics we know and love. Here we embrace both the new and the classics. Both embedded with the unique Danish design DNA. Three ways to get up and close.
Treat yourself to something nice
It's nice to bring home something from your travels, but to make these count, they shouldn't end up in the back of the cupboard. Let's go shopping for something of quality, something you can use and cherish for years.
Whether it be art and design objects, clothing or interior design objects, Copenhagen provides.
Stepping into a shop can be an experience in itself
Acquaint yourself with the grand atmosphere of a repurposed museum building or an old pharmacy and get sucked into another world for a minute or two.