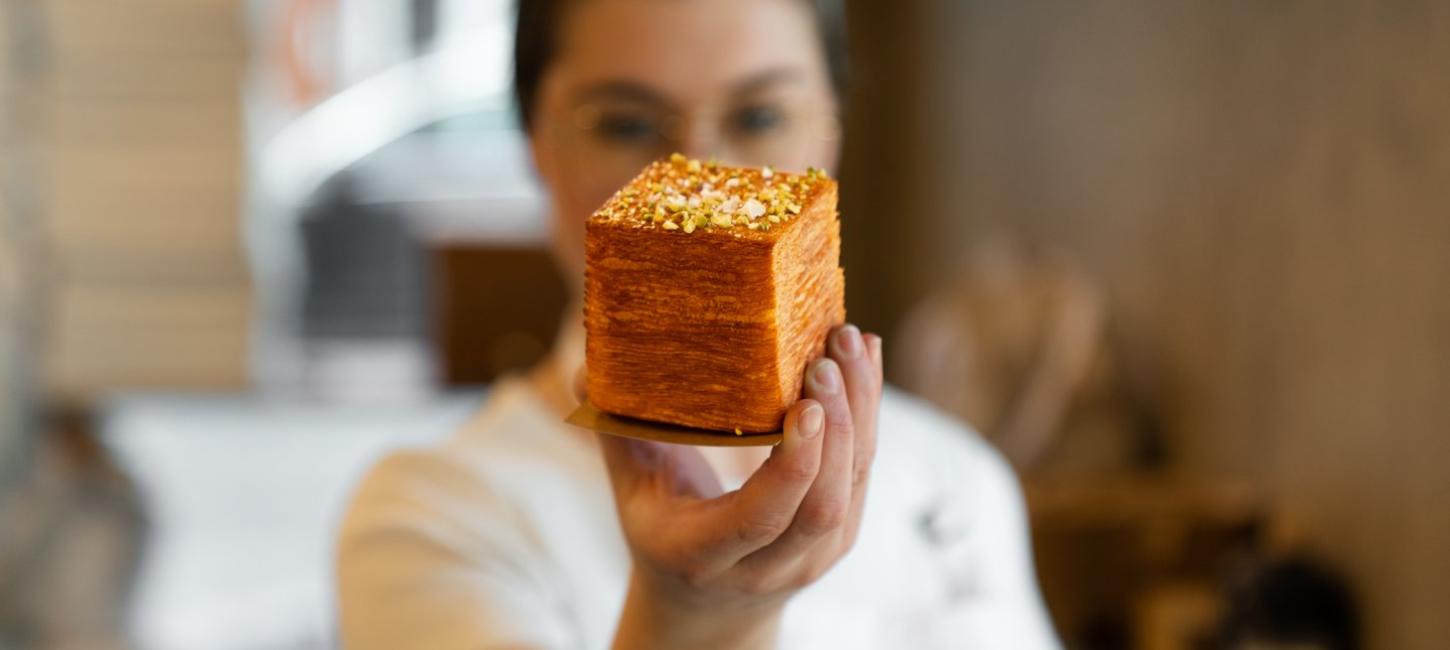 The best bakeries and pastry shops
Long famous for our Danish pastry, the tradition of bakeries goes a long time back, but the last decades' immense focus on gastronomy has sparked a new bread and pastry revolution in Copenhagen. 
The result has been an influx of immaculate bread and pastry shops all over Copenhagen. And if you like a nice, crispy croissant or a steaming, fresh baked loaf of sourdough bread, you'll love these places. Some of them are not actual bakeries but simple serve some other-worldly delicious baked goods.
February - The month of the "Fastelavnsbolle"
Every year in February, all the leading bakeries and pastry house turn on their "Fastelavnsbolle" game and dish out some extraordinarily delicious and sometimes innovative takes on the traditional pastry.
VisitCopenhagen © 2023
English