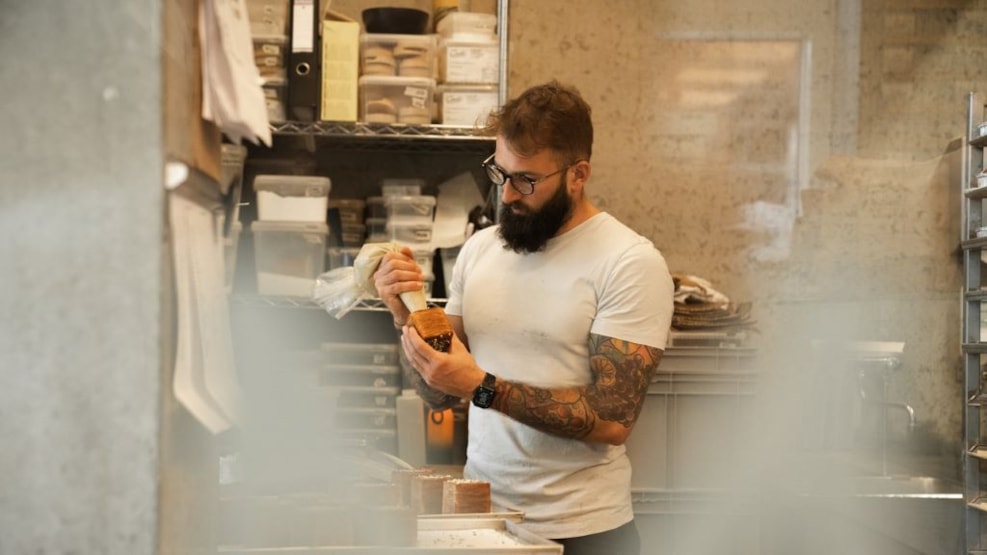 Andersen & Maillard
A former bank space in the heart of Nørrebro houses the combined café, roastery and exceptionally good bakery, Andersen & Maillard.
At Andersen & Maillard, which is located right in the beating heart of Nørrebrogade, there are two main attractions. Exceptionally good coffee, roasted on location, and inexplicably great baked goods made by Milton Abel, a pastry chef that used to roam the kitchens of Noma and Amass.
The coffee is served from the likes of a big 3-group American made Synesso espresso machine, from batch brew or through Aeropress. And there's not very far from the roastery to the coffee bar, since it's only 10 meters away on the other side of the room. So, coffee's fresh and from specialty grade.
The coffee can be enjoyed accompanied by some of the city's darn best baked goods. Bread served with home-churned butter and a good cheese, or the big draw; the heavenly croissants, that are even served with home-made soft-ice during the summers.
In addition to their coffee shop and roastery on Nørrebro, Andersen & Maillard also has an Artisan Bakery on Antwerpengade 10 located in the new Nordhavn area and Ny Østergade 15 in Indre by.