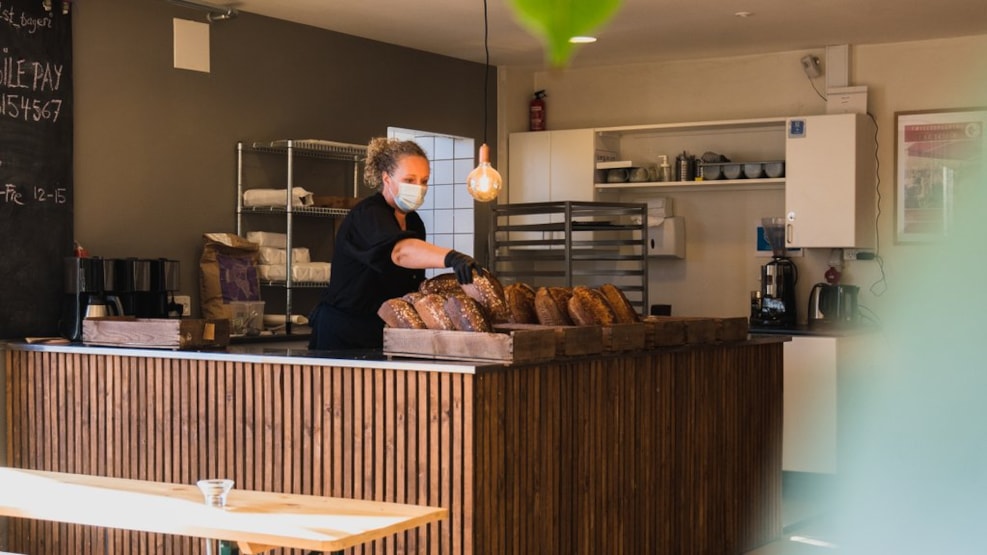 Galst Bageri
The little bakery, Galst Bageri, makes some of the best bread in Copenhagen, where the demand for top-quality sourdough loafs seems endless. Galst is a hidden gem worth discovering.
A local amateur football club's cafeteria might not be the most obvious point of exploration when visiting another city. Nevertheless, Galst Bageri is a perfect reason to venture off the beaten track and try something more than the usual tourist experiences and popular cafés. And who doesn't need a cup of coffee and a nice roll or bite of bread while taking on the streets and parks of Copenhagen?
The little, all organic bakery is the result of true passion for baking and Erik Galst's dream of switching a long accountant career with something more concrete. With ambitions to spend his time doing what he loves, Galst quit his job to pursue his dream. With instant success as Copenhagenhagernes quickly discovered his quality, despite located in a peculiar location – under the stand of the football ground, Østerbro Stadion.
Include a visit when exploring Copenhagen's Østerbro neighbourhood. A rather calm, elegant and green neighbourhood located between the city centre and the sea.