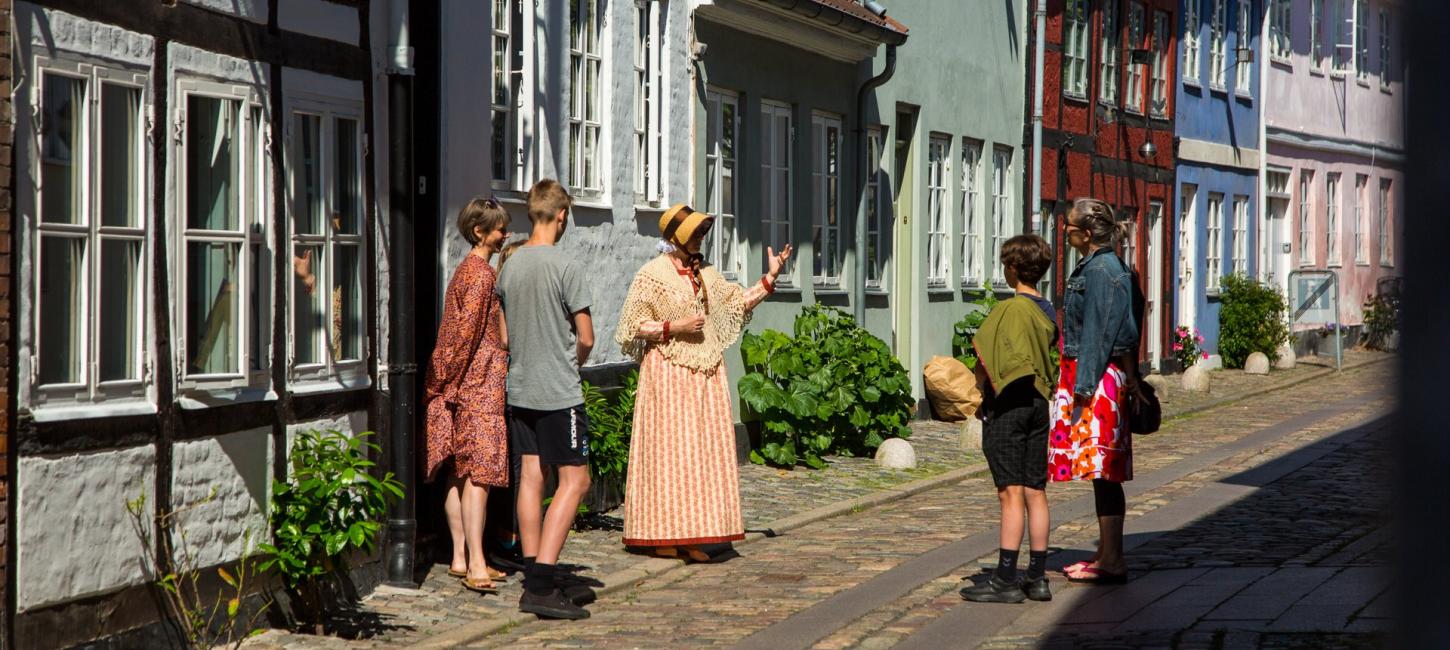 Experience the local Elsinore in 24 hours
If you were to experience Elsinore in just 24 hours, what would you see, where would you start and where would you finish? Here's how to really see the local side of Elsinore in 24 hours.
Morning
Historic harbour and smoked fish
We start the day by exploring the historic harbour of Elsinore, where you can board old ships or have a chat with the old shipyard workers. Then we take a walk along the promenade to Marienlyst Castle and the Royal Gardens. We finish with lunch at Elsinore's own smokehouse.
Afternoon
Explore back alleys, shops and coffee bars
In the afternoon we'll explore Elsinore's historic streets and backyards, where you'll find cosy speciality shops, delicious ice cream and coffee bars.
Evening and accommodation
Communal dining, a concert and a unique room
The evening is about the locals, as we will have a communal meal and a concert. And then we check into Kagefryd's guesthouse - perhaps Elsinore's cosiest and smallest hotel, as they only have 1 room.
This is what a day in Elsinore could look like
It was just a suggestion on how you could explore the local Elsinore. It's up to you if you want to follow the guide completely or just use it as inspiration. If you can't get enough of Elsinore, check out our other guides. Then you can mix and match to create your very own tour.