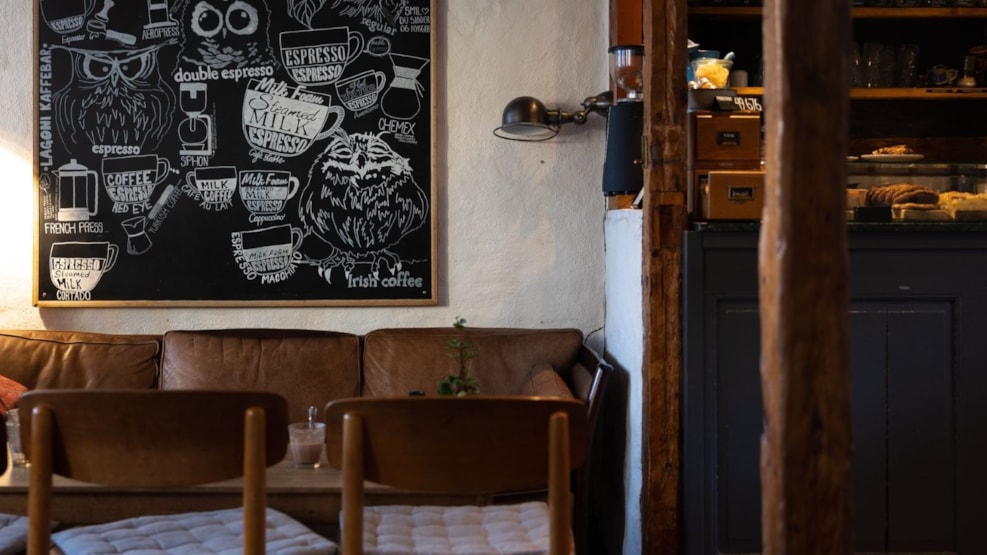 Lagoni Kaffebar
The oldest and original ice cream parlour in Helsingør. No trip to the area is complete without a visit to experience their range of soft ice creams and waffles.
Tucked away down a cosy side street is Brostræde Is, Helsingør's first and original ice cream parlour. Multiple generations have run this celebrated establishment, developing their own soft ice cream flavours that has made the parlour a local institution. 
These days, there are other ice cream parlours in the area, and while they also offer an excellent range of frozen desserts, none can rival the heritage and legacy of Brostræde Is. Their ice cream is home made from a secret family recipe, which is said to be kept safe under lock and key. 
That classic touch 
Everything about Brostræde Is says tradition. The interior is charmingly unfussy and the staff are friendly and inviting. You can really taste that the waffles are homemade, while the soft ice cream on offer is a range of all the usual suspects you would hope to expect. You won't find any exotic or innovative flavours here, but why would you when they do the classics so well?  
You can choose between vanilla, nougat, strawberry, chocolate and pistachio ice cream. If you're feeling adventurous, add whipped cream and jam on the top. Just remember to bring plenty of napkins as you'll most likely order the biggest cone you can. If you're passing through the area, sample the delights of Brostræde Is and taste a special morsel of local Danish history in the making.