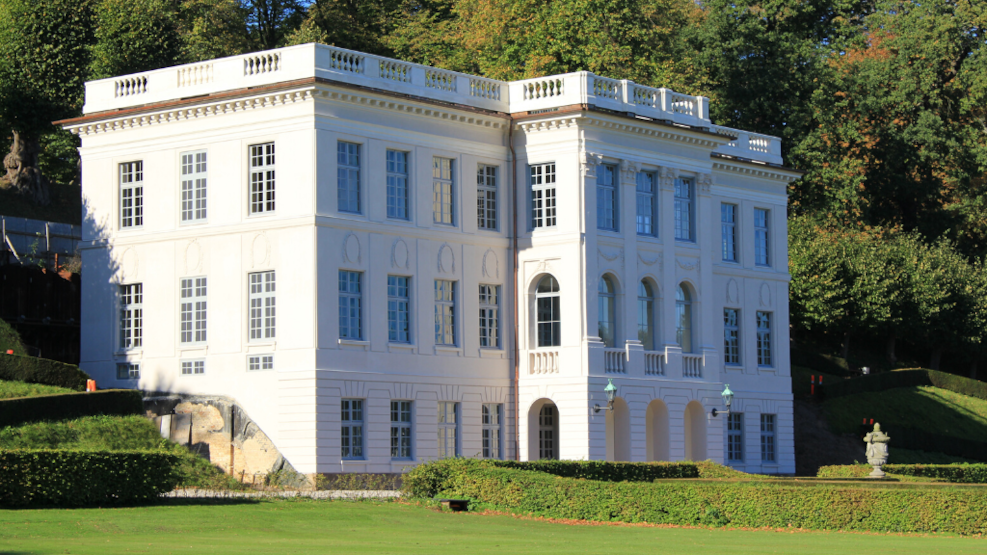 Marienlyst Palace
Marienlyst Castle is located just north of Helsingør with a unique view of the Øresund.
Marienlyst Castle was built in 1588 by Frederik II, who also built the Kronborg Castle. The original castle was a tower-like building, designed as a pleasure and hunting garden for the royal family.  This striking country house was completed the same year that Frederik died, but many monarchs subsequently enjoyed the grounds, for both recreation and as a place to enjoy peace and tranquillity while they worked. 
The current building was constructed between 1759-64 by eighteenth century architect Nicolas-Henri Jardin. The castle boasts a stunning and romantic garden that became famous for its beauty and magnificent views. Notable admirers included the famous fairy tale writer Hans Christian Andersen, who visited the garden in 1826. 
Preserving history 
After many years, large parts of the Castle fell into disrepair but in 2012 an association was established to help protect this impressive architectural achievement. With around 1200 voluntary members, Friends of Marienlyst Castle ensures that public access to the castle and gardens can continue, as well as maintaining the preservation of all the historic and architectural wonders inside and out.  
The building's distinctive interiors contain craftsmanship of the finest quality, carried out by the country's most important royal court painters, stucco artists, sculptors, wood carvers, gilders and stone masons. Inside a host of treasures await, including decorative mirrors, grand chandeliers, gilded wood ornaments, wall paintings, tables and panels. Often left in the shadow of the more famous Kronborg Castle, we recommend you take time to experience Marienlyst, you will not be disappointed.