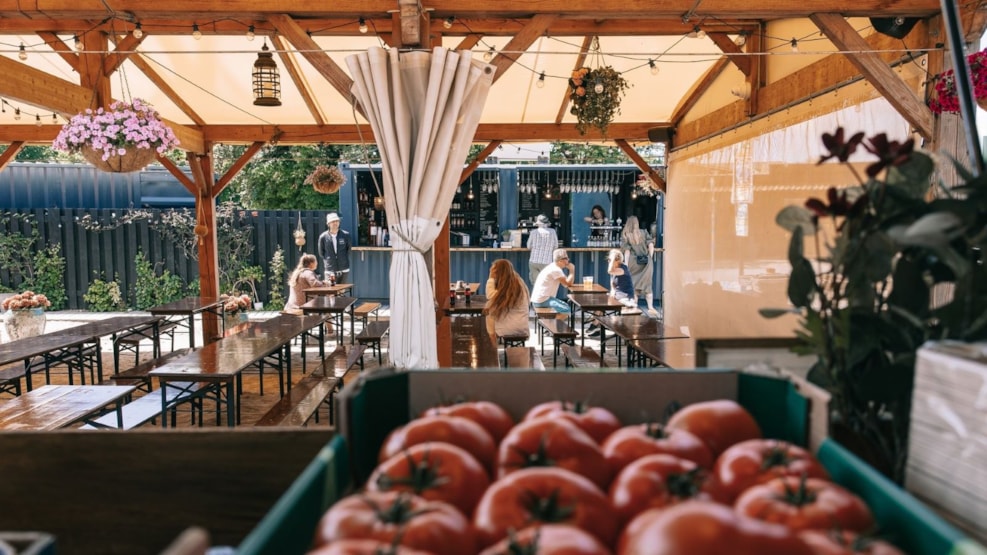 Det Fedtede Hjørne - Street Food
Known as 'The Greasy Corner', this beachside street food market is the very best Hornbæk has to offer and an excellent meeting place to sample a range of dishes as well as hot and cold drinks. 
Det Fedtede Hjørne has been a meeting point in Hornbæk for many years. It was formerly known as Grill Rossinol and famous for its barbecue chickens, which helped it earn the nickname "The Greasy Corner". Today, the name remains, but the place has reopened with a new look and concept, expanding to include a cafe on the other side of the street. 
Today, this lovely little spot has much more to offer. In the 800 square metre outdoor area right on the beach, you can choose from a large selection of cold and hot drinks and a menu of different dishes. Enjoy being outdoors all year round - during the warmer months you can enjoy the sun on your face and the sand beneath your feet. In the colder, wetter seasons, you can have a hyggelig time under the covered and heated pergola. 
Global taste 
The street food available from the various stalls select only quality ingredients and everything is prepared fresh on site. The menu changes regularly from the various food stalls, and you can sample delights such as burgers, tacos fried fish, as well as innovative food from the Caribbean, India and Argentina. 
If you're after some liquid refreshment you won't be disappointed as the bar is well stocked. Beer, wine, cocktails, alcohol free alternatives and sodas, whatever your choice, you'll find it. So head down and enjoy the beach party!