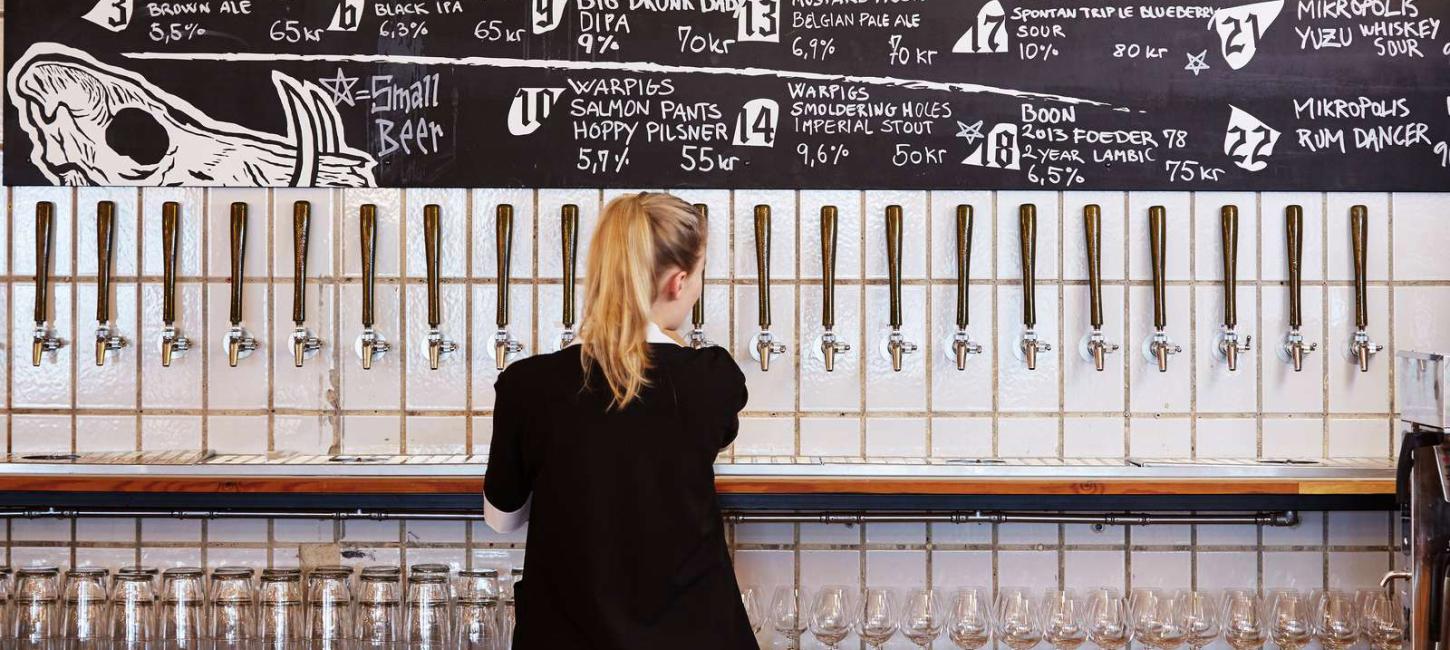 Best beer bars
Photo:
Warpigs | PR Rasmus Malmstrøm & Camilla Stephan
No matter where you find yourself in Copenhagen, you're never far from a world-class beer bar to help you quench your thirst.
Copenhagen is home to international beer giants spearheaded by Carlsberg and their popular pilsner. But the craft beer scene is constantly brewing and makes Copenhagen a heavyweight destination when it comes to great beer and beer bars including the ones that double as breweries and gastropubs.
The pubs or "værtshuse", as they are known in Danish, are the classic places to enjoy a beer. If you want to know more about Copenhagen's old brown bars have a read at this article. And if you really want to dive head first into the wonderful and world of beer brewing, check out Copenhagen's beer festival.