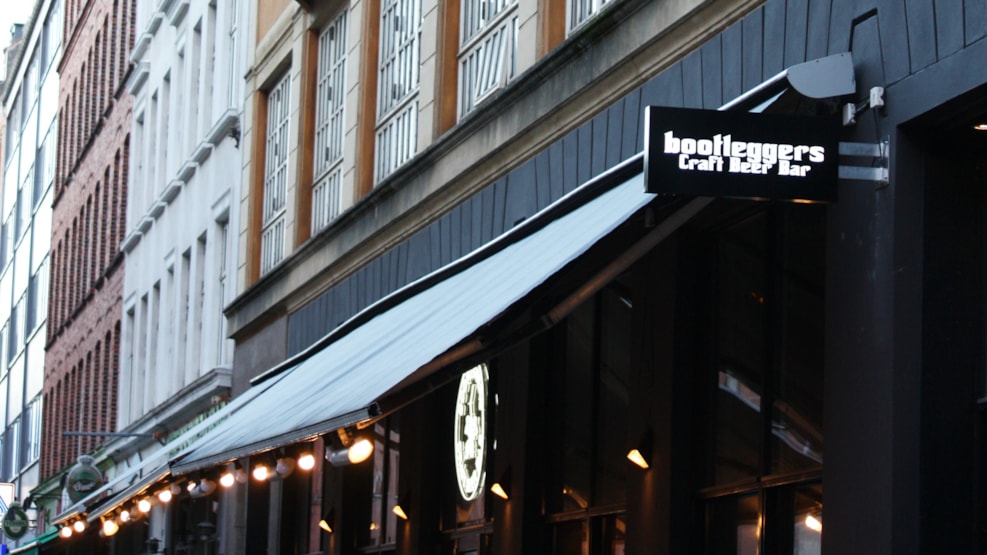 Bootleggers
Bootleggers Craft Beer Bar opened its doors in 2014, and plenty of beer has been tapped since.
The mission for Bootleggers has always been to create a casual beer bar with a cosy atmosphere, sports on the screens when there is an interesting match on, and of course, presenting a variety of craft beers.
You have about 20 taps to choose from, and there is something for every taste. They make an effort to cater to both the pilsner people, the IPA people, the stout people and so on. Usually, it's a good mix of local Copenhagen-based breweries and European offerings.
Upstairs you can enjoy a cocktail, but if that's your thing, make sure to come by Thursday to Saturday since these are the only days the shakers and stirring glasses are out.
Since the opening of the Bootleggers in Linnesgade, four others bars have opened around town.
Please check out www.bootleggers.dk for more info on locations and opening hours.