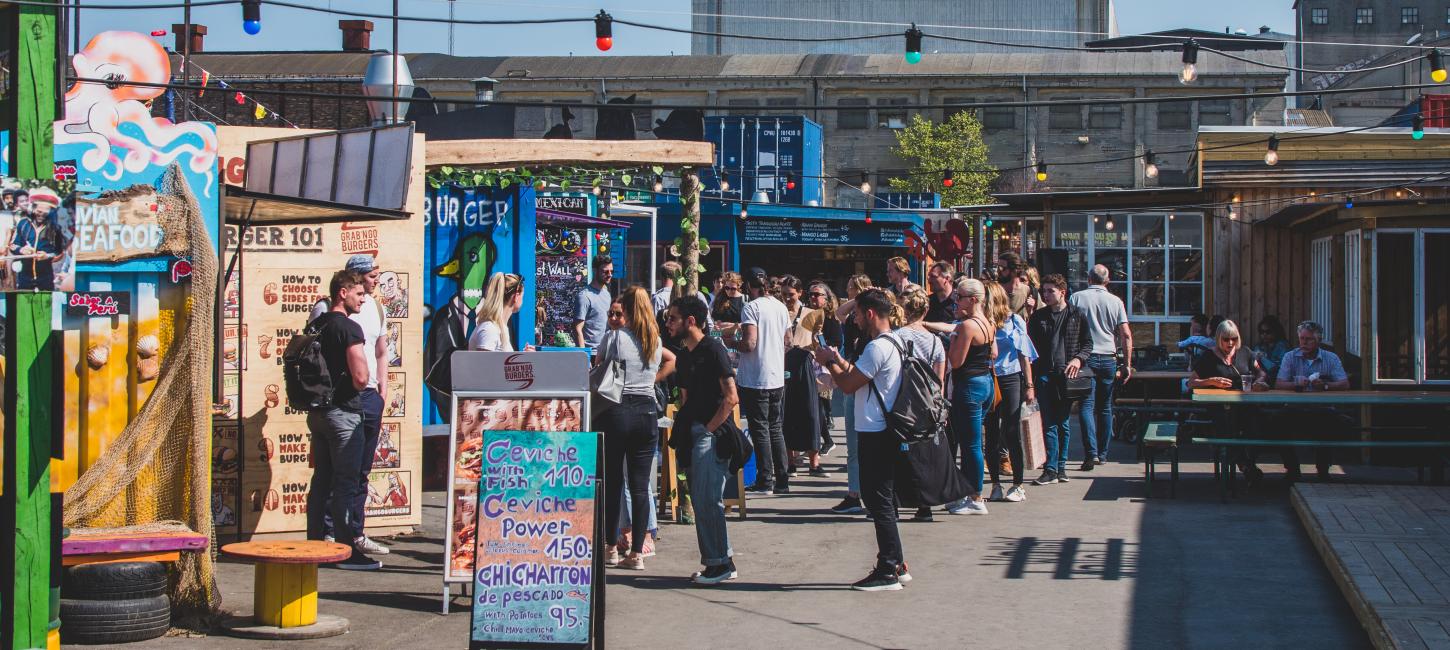 The essential guide: Summer in Copenhagen
Spending summer in Copenhagen? Enjoy the long days and bright summer nights by hanging out with the locals in some of the many parks, urban spaces and city beaches in Copenhagen or join in the variety of activities offered along the harbour front.
In and out of the water
A lot of the summer fun in Copenhagen is centered around water. If you want to find true summer localhood we suggest you try out some of these recommendations. 
Green Copenhagen
In the winter the Copenhageners go into hibernation, but the second the sun rays deliver heat, everyone comes outside. Walk by any of the city's parks or gardens on a sunny day and you'll know what we mean. We suggest you find a blanket and join in on the fun. 
Summery snacking
Since summertime in Copenhagen means spending as much time as possible outside we suggest you explore the city's many food markets, unless you'd prefer just sticking to ice cream. Either way, we'll present to you the best of the best.
Take a deep dive into all things Copenhagen
Regardless of the seasons, there are mainstays in Copenhagen that never gets old. Get your full overview of the food scene, the art scene, and last but not least, the many diverse neighbourhoods of Copenhagen just waiting for you to get explored.
Nature or architecure? - Either way get ready to be awed
Copenhagen has been awarded  UNESCO-UIA - World Capital of Architecture in recognition of its strong legacy within architecture and innovative urban development. Get your guide to where to go and what to see. Or if you're looking for an amazing to the surround areas of Copenhagen, look no further.
Copenhagen is buzzing all year around
Copenhagen is blessed with four very distinct seasons each with their own special flavour. Whether you're looking for a vibrant summer vibe, colourful autumn, cosy winter or beautiful spring - Copenhagen is incredible no matter the time of year.
Follow us on Instagram
Want to get to know what's going on in the city of Copenhagen year out and year in? You should follow us on Instagram.