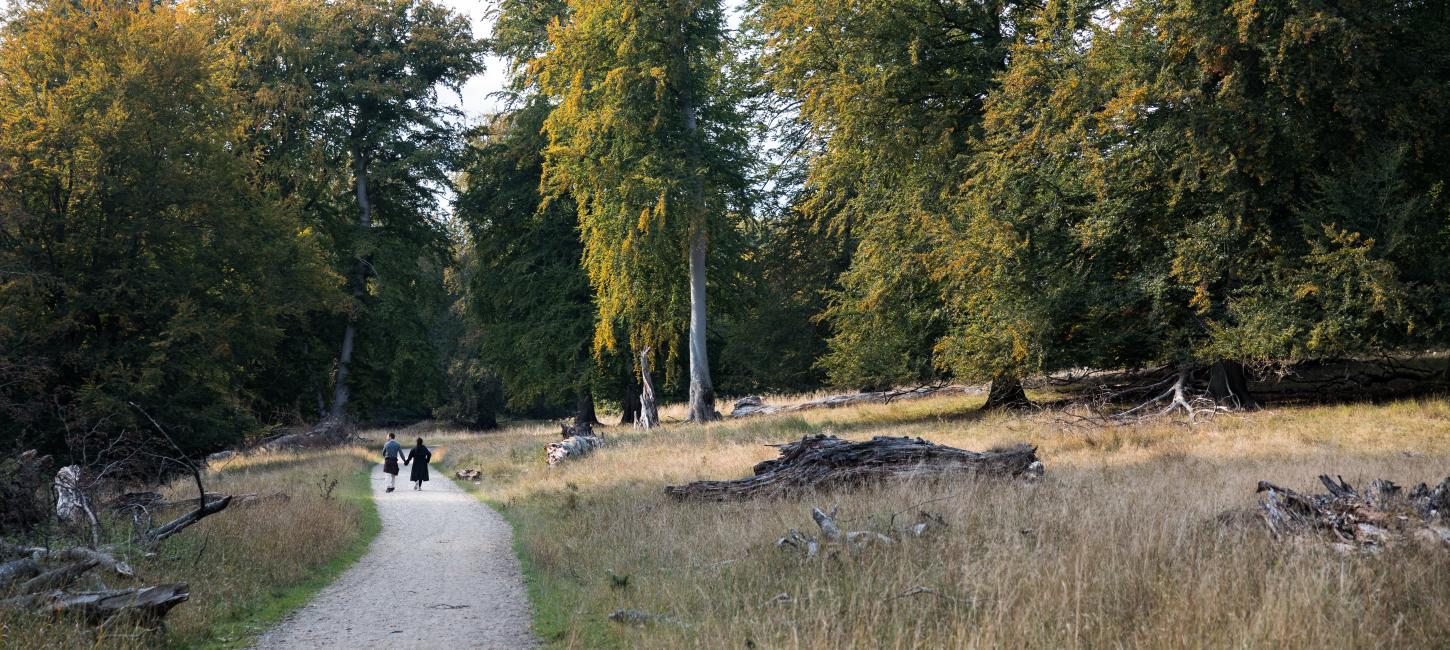 Immersive nature is right up the road: Unforgettable outdoor experiences await north of Copenhagen.
Only a short train ride away from the city centre serene nature and great activities await where you can zoom through a forest, float downstream or dive into refreshing waters – north of Copenhagen has it all.
So, you've had a few days in Copenhagen and it's time for a change of pace. Look no further than the north of Copenhagen: where body meets mind, and green meets blue. Jump on the S-train and prepare yourself for adventures in the great outdoors!
Fun on wheels
It's a well-known fact: Danes love their bikes. So, when looking to escape the city for the day, do as the Danes do. A spectacular way of seeing the scenery north of Copenhagen is namely on two wheels, mountain biking through Hareskoven forest. And if you think getting there from the city centre is difficult, you're mistaken. Jump on the S-train from Nørreport, for example, and take the green B-line to Hareskoven Station. Less than five minutes on foot from the station, and you've reached your destination. Whether you're a daredevil or prefer the scenic route, MTB-Tours Hareskoven is the place to be. All you need to bring is a sense of adventure, the rest (both bike and helmet and even a guided tour) can be rented through MTB-Tours Hareskoven. Thrill seekers looking for their next rush will definitely feel at home here, but those not as in touch with their adventurous side are guaranteed their fun, too. Been a while since you rode a bike? Not to worry, MTB-Tours Hareskoven offers electric mountain bikes as well so you can speed along without breaking a sweat. They're open for rentals all year round and bikes can be booked via their website.
Fresh countryside air
If you love green hills and free-roaming animals, you'll want to add the marvellous Dyrehaven to your list. Literally translated as The Deer Park, these enchanting woods, abundant with lush greenery, small lakes, and open landscapes are where you can come for a run, walk, picnic or even horseback ride amongst herds of grazing deer. The UNESCO World Heritage Site, Dyrehaven has been left practically untouched for hundreds of years. The layout of the park is a time capsule of the Danish royalty's par force hunting in the 1600s — and the King's hunting lodge is still in the heart of the park to this day. Dyrehaven is open 24 hours and is located only a 20-minute train ride from the centre of Copenhagen. Just hop on the S-train heading to Klampenborg Station (also where you'll be getting off) from any train station in the centre.
Looking for a slightly different outdoor experience? Explore the unique natural landscape of Værløse Air Base – a former Royal Danish Air Force Base at Værløse. Northwest of Copenhagen is where history and nature collide in a vast, open landscape with large asphalted stretches, including the 3km long and 50m wide runway. There's plenty to discover either by walking, running, cycling, roller skating, or even using the equestrian track, all while enjoying the bird life and the surrounding overgrown nature. To get there, take the S-train from the city centre on the C-line to Måløv, followed by a 3km walk to the base.
There's water, too!
If you're naturally drawn to the water, this next one's for you. At Frederiksdal Kanoudlejning, tranquillity awaits. Jump in a canoe or kayak and paddle leisurely through the lakes, gently following the stream, with birdsong as your soundtrack. A favourite for kids and adults alike, Frederiksdal Kanoudlejning guarantees hours of fun on the water at your own pace, without the fear of waterfalls or whitewater. And when your arms need a break, you can reward yourself with an ice cream while you sit back and enjoy the peace of the north. The kayak centre is open daily. Book in advance via their website to secure your spot.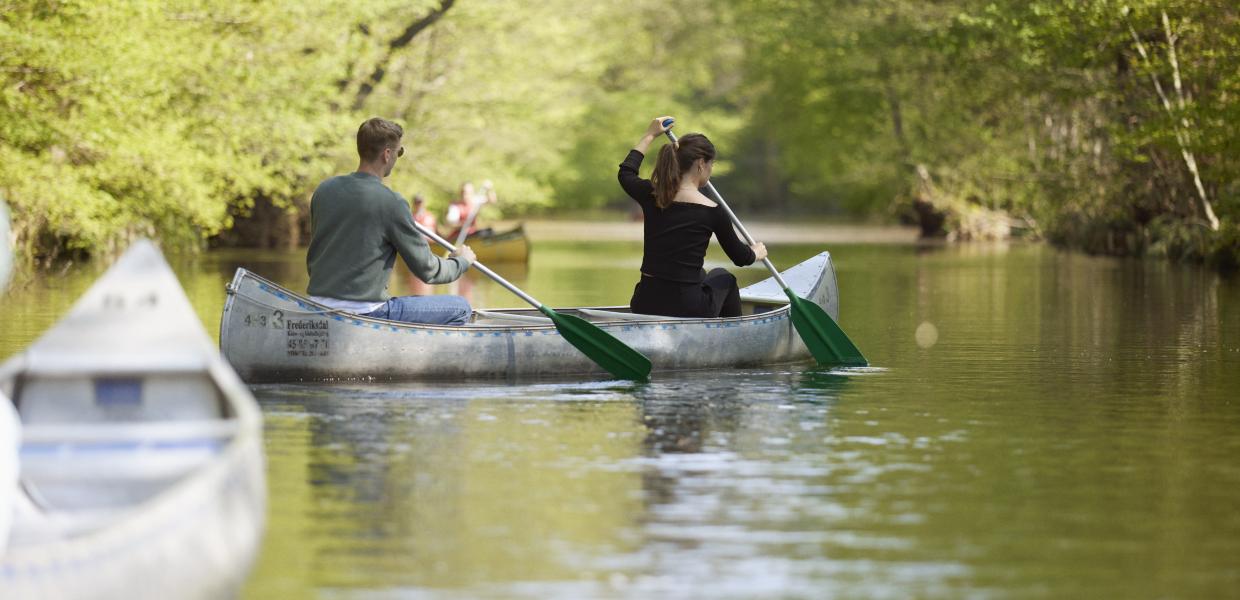 Photo:Anders Bøggild
Going for a Dip
All this talk of water may have you wondering if you'll be needing to pack your bathing suit. The short answer is: yes! Further north of Copenhagen you will find Furesøbad. Located next to Denmark's deepest lake, this is one of the best places in the area to take a refreshing plunge, regardless of the weather. Jump from the pier, unwind on the man-made beach, or take the little ones to the wading pool for a splash around while the boats sail by. The lake is open and free to enter all year round, with lifeguards patrolling during the summer months. If you're appetite for swimming and sand is not yet fulfilled, both Bellevue and Charlottenlund Fort are well worth a stop. These beautiful beaches are both found in the north along a picturesque stretch of coastline. In addition to its fine architecture, Bellevue is an iconic fine-sand beach, found just by Klampenborg station. And Charlottenlund Fort, a former coastal battery, located south of Bellevue is equally charming. With a restaurant, cafe and even camping spots, you can make a day (or night!) of your trip here.
As you can see, the north of Copenhagen has endless nature-rich experiences for the whole family to explore just a short train ride away. Your itinerary is all set, all you have to do now is go!
Discover the wonders north of Copenhagen
VisitCopenhagen © 2023
English