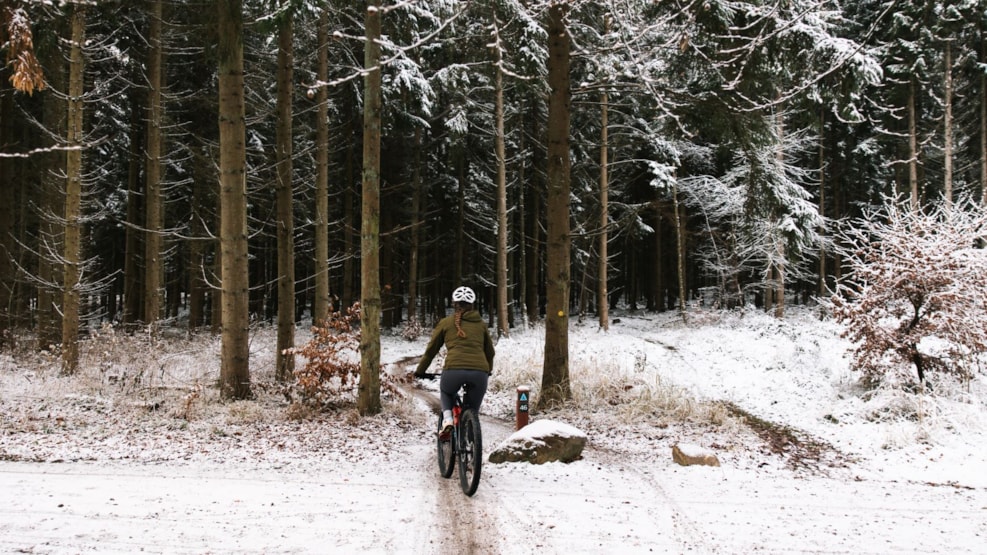 MTB Tours
Are you into fantastic nature experiences and don't mind working up a little sweat on your brow? - then you will love a mountain bike trip in Hareskoven. It's basically THE place near Copenhagen to go off road on your bike.
MTB Tours can be found on the edge of the magnificent Hareskov, just two minutes' walk from Hareskov Station. The Centre has a bike and equipment shop, a workshop for repairs, a courtyard café, toilets and bike wash and much more.
You also can rent top-quality mountain bikes all year round and take the trip into the neighbouring forests on The 22 km long MTB trail, which starts right outside the Centre's front door.
Pros and newbies welcome
Regardless of whether you are experienced, a casual cyclist or a complete beginner, there is a mountain bike for you, and if you need help with the bike or the route, the team are only too happy to oblige.
MTB Tours regularly holds intro courses for those who have rarely or never cycled in the forest, while there are also more technical workshops for those keen mountain bikers who would like to hone their skills.
Biking with hygge
At both courses and events, the social and the cosy are always side by side. This is Denmark after all, so you can expect social rides and guided tours for small or large groups to have the option of a hearty dinner to replenish energy.
The café is right beside the edge of the forest, where you can get your hands on coffee,  beer and other nice refreshments, to enjoy either before or after a MTB ride. The combination of activity and hospitality is a surefire winner, with both an inviting atmosphere and friendly service from true experts in mountain biking. So, what are you waiting for, maybe it's time to saddle up!
Getting there
If you take the S-train from Nørreport, you can drive directly to Hareskov Station and be at MTB Tours 30 minutes after leaving Copenhagen. Driving will take the same time from the city centre, via Route 16. If you want to take your bike up there, that'll be around an hour, via Routes 2 and then C95.