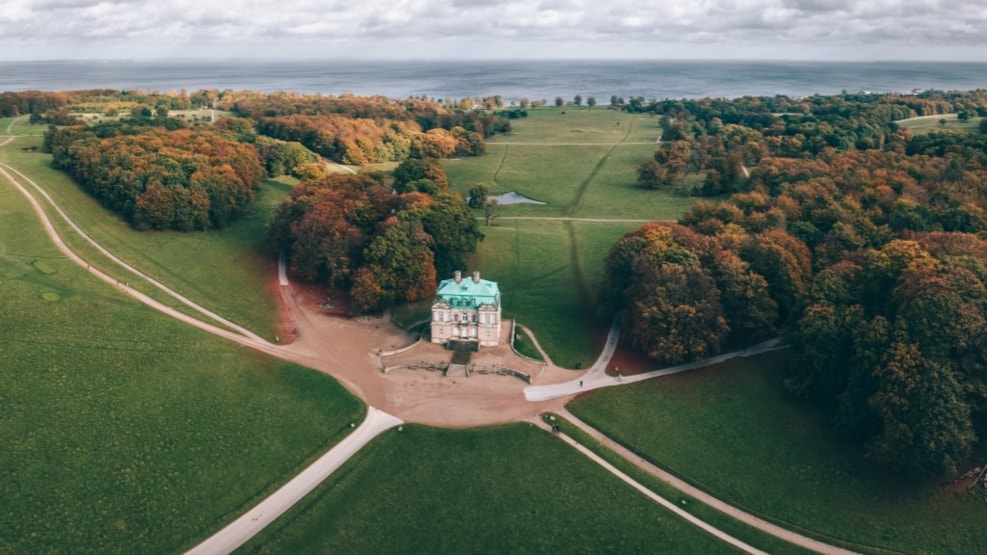 The Deer Park
A short trip north from Copenhagen will take you to Dyrehaven, a wonderful woodland that seems far from city lights and traffic noise.
Want to enjoy a peaceful walk in beautiful surroundings and fill your lungs with the fresh, Nordic air? Then Dyrehaven in North Zealand is just the right place for you. Dyrehaven, which literally means "the deer park", is a natural resort filled with lush forests, small lakes, and wide, open landscapes. As the name might reveal, Dyrehaven is renowned for the more than 2000 free-range deer that inhabit the park, and you'll surely come across a herd of grazing deer on your way through.
All year, the park is well-visited by people that turn to its green hills for picnics, jogging, biking, and horseback riding. You can even take a tour of the lands in a majestic horse carriage if you want.
Besides the beautiful landscape, Dyrehaven also has a significant history that dates back hundreds of years. In 2015, Dyrehaven was recognized as a UNESCO World Heritage Site as part of the par force landscape that was once used for hunting by the Danish royalty.
The park was actually made for hunting with hounds, which is why the roads are linked in star-shaped trail systems that made it easier for the hunters to keep track of the dogs. While you're strolling around the park, make sure to pass by The Hermitage, the King's stunning hunting lodge in the heart of the park.
If a break from the city life sounds good to you, Dyrehaven is only a 20-minute train ride from the center of Copenhagen. Just hop on a train to Klampenborg Station, you can catch one from any train station in the center.