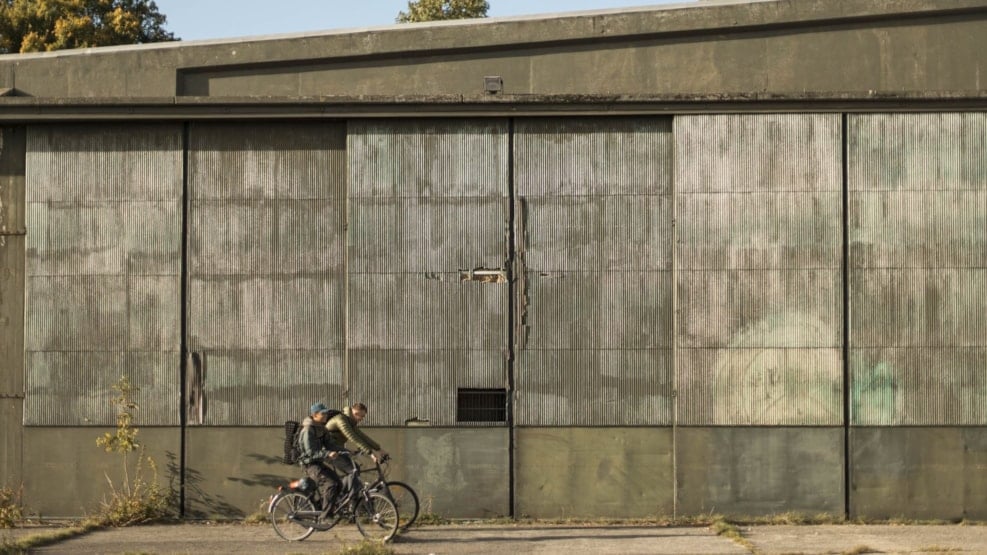 Værløse Air Base
If you're after a slightly different outdoor experience, you should definitely investigate the unique natural landscape of the former Royal Danish Air Force Base at Værløse. 20 kms northwest of Copenhagen, this is where history and nature collide in very unusual accommodation.
Wartime Relic
Established in 1910 as a camp for recruits, the airfield was built in 1934, with hangers and facilities for five squadrons. After providing a vital base during World War Two and beyond, most of the Air Base was closed down in 2004 and sold off for redevelopment. In that time, nature took back the land - with stunning results.
Today Flyvestation Værløse is an open landscape with large asphalted stretches, including the 3 km long and 50-metre wide runway. There's much to discover as you go on long walks, cycle on the runway, roller skate, use the equestrian track, enjoy the bird life and the overgrown nature all around.
There's something haunting but captivating about exploring the old hangers and Air Force buildings. It's like a ghost town, a relic from a different time that has been handed back to the wild. And the best part? You can camp there, just like they did over a century ago.
Back to basics
You can also stay in various shelters dotted around the location. For instance, Shelter Dakota is named after a Danish Air Force former transport carrier and offers simple accommodation for up to five people. A basic but efficient dwelling, there is a fire ring with a grill, as well as a table and bench for fireside dining. Nearby, there's also the all-important rudimentary public convenience and water point. With the possibility to set up additional tents, Flyvestation Værløse really is a unique and unforgettable place to sleep under the stars.
Getting there
By train, travelling to Flyvestation Værløse takes around thirty minutes from Copenhagen, then the same time again walking to the site. You take the C train from Central Station to Måløv, then walk nearly 3 km to the open space.
To drive it takes 30 minutes via Route 16, although be prepared to travel down some smaller country roads. Cycling will take you around an hour and 15 minutes, via C97 and then Route 211.