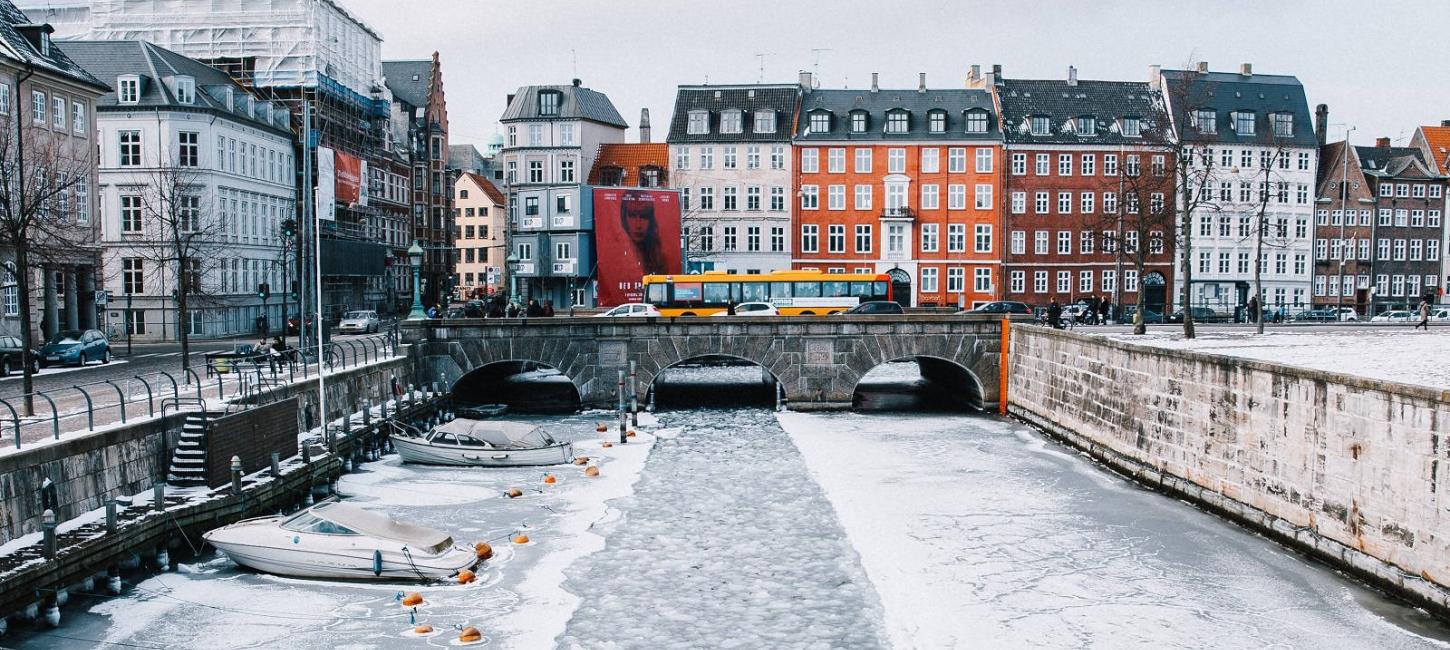 Copenhagen winter days
Copenhagen might be a bit chilly in the winter, but really, that is part of the charm of a good nordic city break. And let's not forget that the city is explored best both indoors and outdoors.
Outdoors fun and excitement
Let's start outside. Of course, you could go and explore the streets of Copenhagen. That's great! But maybe you're thinking, that it could be fun to jump in the Copenhagen harbour and get a good ice swimming and sauna experience packed in your bag of fond travel memories. 
Get your dose of culture
If you're into contemporary art Copenhagen contemporary is a great place to get indoors for a moment to warm your bones and get some spectacular artful encounters. Or check out the National Museum who at the moment is having an exhibition where you can join the Vikings on an incredible raid. 
Copenhagen - an urban winter wonderland
Let's eat, drink and share with our loved ones
No trip to Copenhagen is complete without great food, drinks and bucketloads of good times. The city is packed with friendly places to go.