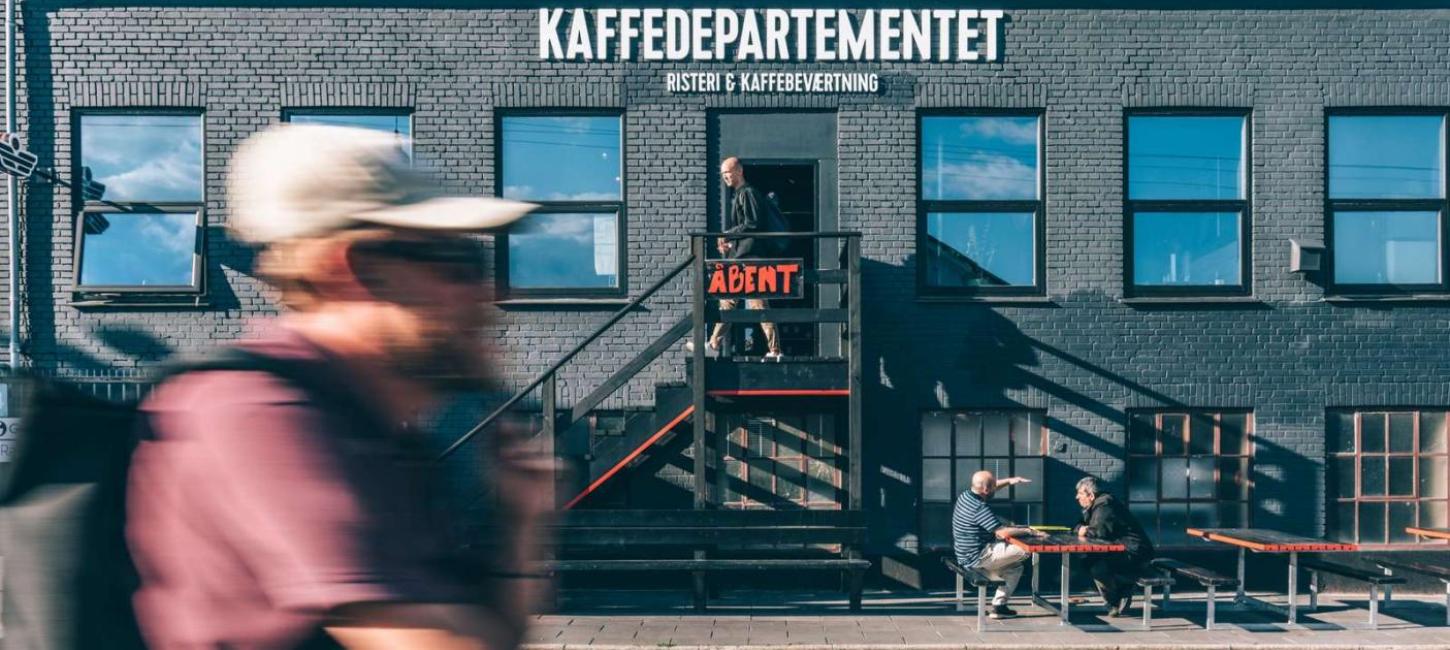 About Nordvest - the undiscovered neighbourhood
In the north-western part of Copenhagen, a primarily residential neighbourhood lives its own quiet life away from its more famous cousins like Vesterbro and Frederiksberg.
Nordvest is not the most frequented neighbourhood by visitors to Copenhagen, but an up-and-coming one highly adored by the many Copenhageners who live their daily life here.
The ethnically diverse population clearly shows in the vast selection of Arabic grocery stores, exotic produce and sidewalk shawarma joints. But Nordvest also holds some other really good places to satisfy your hunger and thirst for the local Copenhagen experience.
Common for all, including the small, independent shops, are the genuinely local vibe that you can't help but notice when biking around the neighbourhood on a beautiful summer's day.
These places are clearly mostly frequented by the locals but deserve a warm recommendation.
Dortheavej is a social housing unit designed by Danish architect firm Bjarke Ingels Group and a manifest of Nordvest's role as a neighbourhood with many students and lower income residents.Photo:Martin Heiberg
Up until the 1980's, Nordvest was known for a high amount of low-priced housing where many newcomers to Copenhagen settled down. From other countries and young students from other parts of Denmark looking for affordable flats. That and a lot of industry.
Today, the demography is still multicultural and with a lot of young people.
And as the factories closed down and industry moved out, the rustic industrial buildings have made space for all sorts of creativity. Like the mobile community hops farm, Byhumle, for instance. In a former industrial parking lot local volunteers produce crops which are then made into beer at another Nordvest gem – the nearby brewery Flying Couch.
Creativity and community take many shapes in Copenhagen's Nordvest area: For instance the urban hops farm Byhumle.Photo:Martin Heiberg