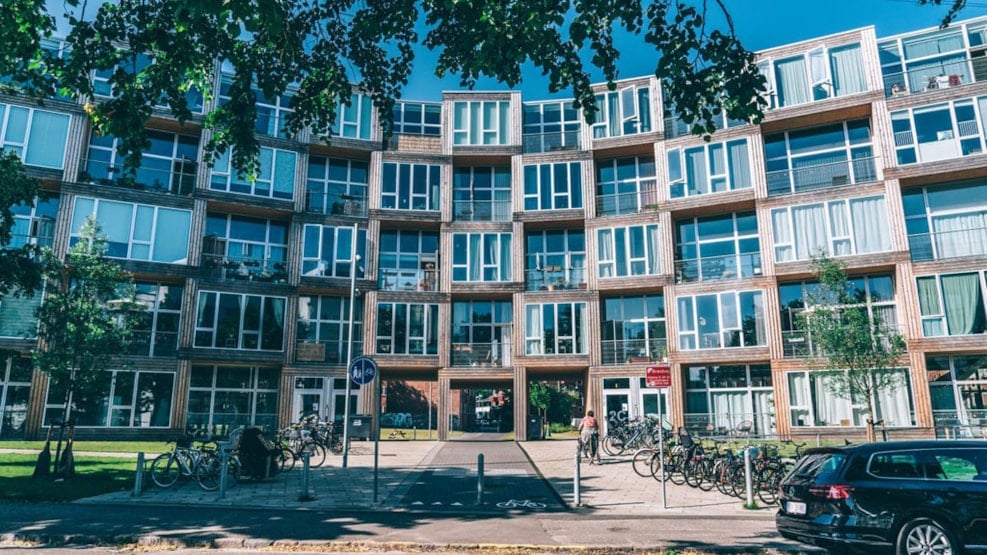 Dortheavej
Modern, beautiful and functionalistic social housing by world-renowned architect, Bjarke Ingels Group (BIG).
In Copenhagen, residential housing for low-income residents does not have to compromise with cutting-edge architecture. And in Copenhagen's Nordvest neighbourhood you can see for yourself how architecture can breathe new life into a rather worn-down environment.
Typical for Danish architecture, the access to common outdoor spaces is part of the project here in Dortheavej. Denmark's most profiled architect, Bjarke Ingels, with lots and lots of prestige projects under his belt was commissioned for the project, which should secure some much-need affordable housing.
The five-story building is curved in a way that makes space for a small public square in the front (with bike parking of course), and the classic green courtyard environment behind.
Dortheavej is an interesting spot if you have a knack for architecture and/or happen to be biking around Nordvest; an undiscovered part of Copenhagen with other hidden gems to explore.