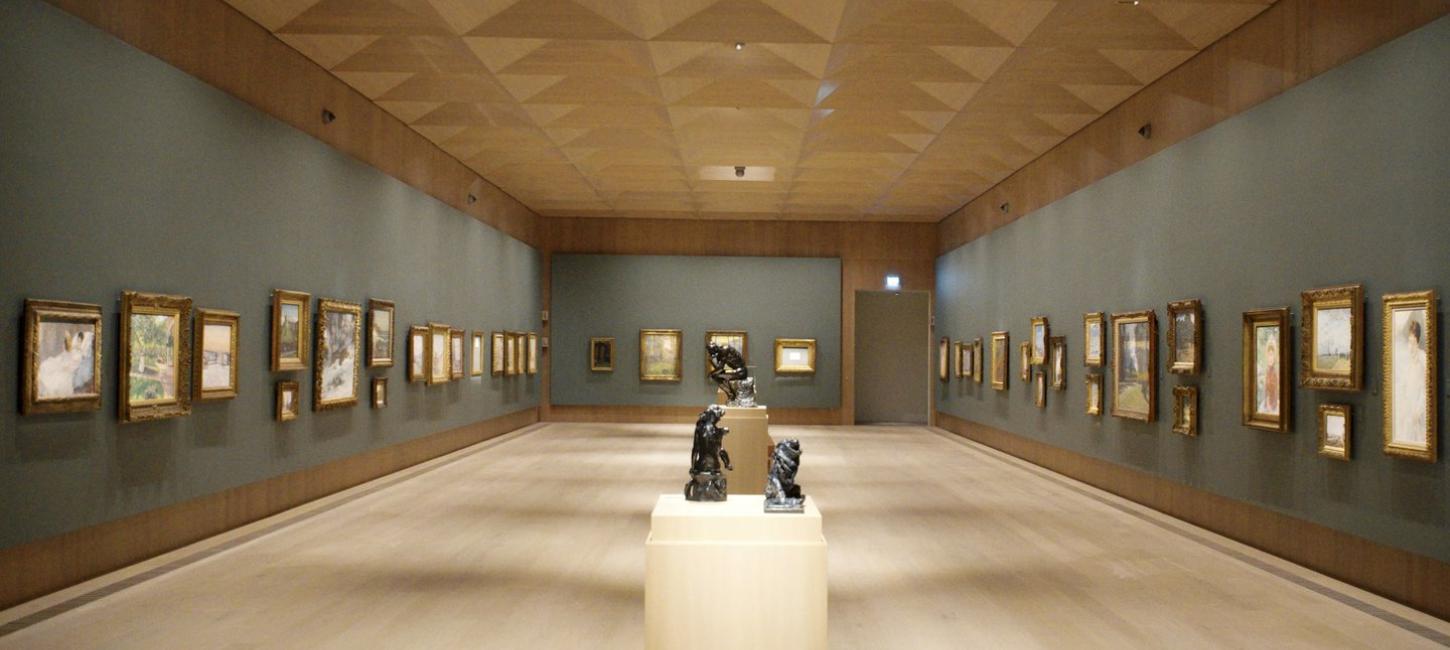 World-class culture and design: A wonderful reason to visit the north of Copenhagen.
Whether you're into architecture, art, history or all three, a trip to the north of Copenhagen is the perfect location for a day out - and only a short train ride from the city centre.
You may have marvelled at the Designmuseum Denmark, taken photos of the Royal Danish Opera or gazed into strangers' flawlessly designed homes at the renowned Potato Rows. But there's still plenty more jaw-dropping Danish design to be seen if you head a few kilometres north of the city. Here's where.
World-famous art right by the sea
Bellevue. It's French for beautiful view, and when you visit Bellevue Beach near Klampenborg Station, you'll understand why this stretch of sand received such a name. But gazing over the splendid blue of Øresund is not the only breathtaking sight here. Anyone with an appetite for Scandinavian architecture is in for a treat. At the iconic fine-sand beach, beyond bathers and seagulls, you'll notice work by the world-renowned Danish architect Arne Jacobsen. The Bellevue Theatre and the Bellavista houses are both masterpieces, each perfectly combining form and function. And only a few minute's stroll down the road is the iconic 1936 gas station, also by Jacobsen. The Skovshoved Petrol Station encapsulates the iconic minimalism Denmark is known for, so drop by for an ice cream, a photo, or if you're lucky, to spot a few fancy cars that often drop by.
Gl. Holtegaard is another unmissable pitstop in the north of Copenhagen for anyone with an eye for art. Gl. Holtegaard is an ambitious exhibition hall, always featuring a captivating collection of old and new art. And with its remarkable baroque garden totalling more than 30,000 square metres, which was entirely rebuilt in 2009, its surrounding areas are a destination in their own right. A trip to Gl. Holtegaard is always a good trip.
More art, architecture - and an iconic woman
Another destination worth visiting during a day trip of culture and design should without a doubt be the Ordrupgaard art museum. Specialising in French impressionism, Ordrupgaard has a remarkable collection of masters like Monet, Renoir and Gauguin, in addition to an impressive selection of Danish art. Come and see the astonishing paintings by Hammershøi and his contemporaries, enjoy one of the museum's fantastic limited exhibitions, or see the works by international contemporary artists in the park. And as if the contents of the building were not enough, Ordrupgaard is also the place to spot some world-class architecture. Visit Danish architect Finn Juhl's famous house – which epitomises the marvel of classic Danish design – or walk through the new wings by Zaha Hadid and Snøhetta, both perfect examples of the museum's excellent architecture.
Visit Karen Blixens childhood home
Last on the list is also an absolute must, so make sure you schedule enough time for a pitstop at the coastal town of Rungsted for the Karen Blixen Museum. Karen Blixen was a world-famous Danish writer and is best known for classics like Out of Africa and Babette's Feast. She is one of the most internationally recognised Danish authors and her works continue to fascinate new readers as well as academics to this day. She was born in Rungstedlund, a family estate, and lived here most of her life. A magnificent building on its own, the oldest parts of the estate date all the way back to 1680. Here, culture and nature join hands, and it is the place to be for all who ponder on what literature, nature and storytelling can teach us. Once you've consumed all the world-class culture and design you can, end the day at the property's cosy café with a coffee or cake and a smile on your face.
We all know that Denmark is synonymous with design - but you will understand this reputation on a deeper level after spending a day exploring the north. With centuries-old art, contemporary architecture and ongoing history, paired with the fresh countryside air and ocean breeze, you're bound to be back for more.
Discover the wonders north of Copenhagen
VisitCopenhagen © 2023
English