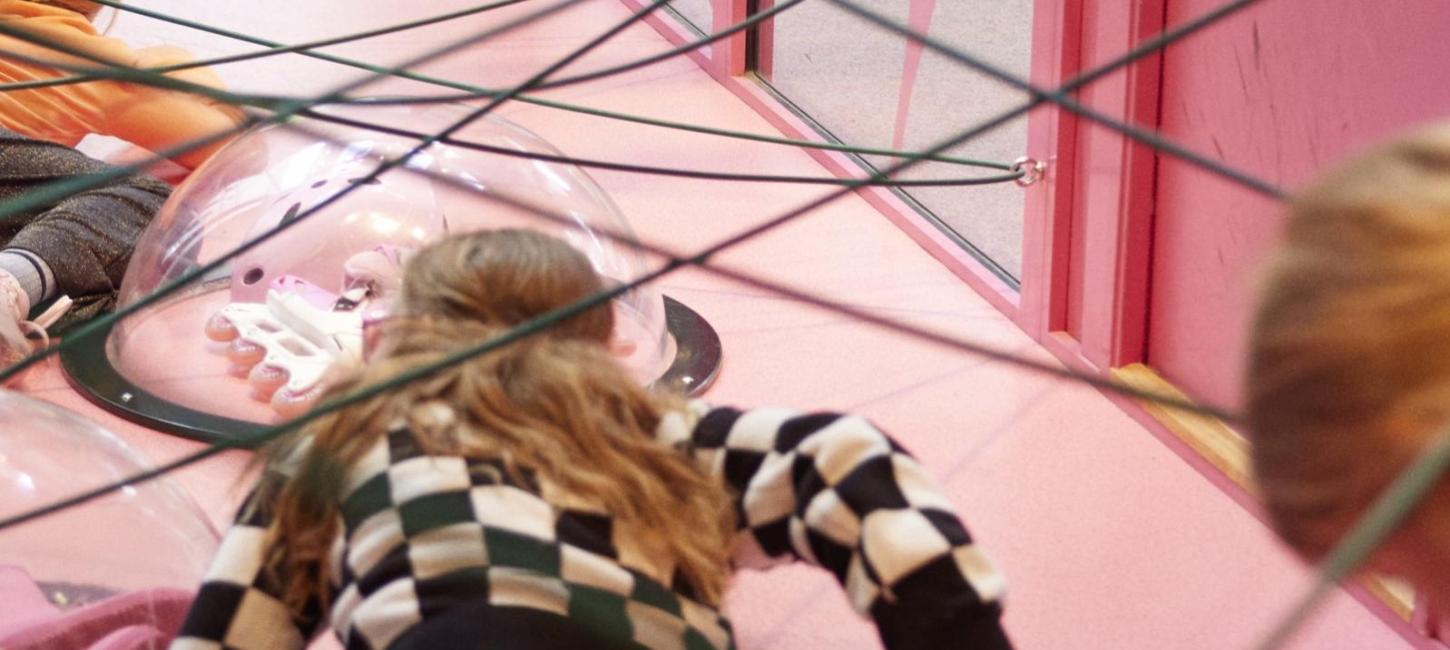 All kinds of fun: An array of adventures for families of all ages just north of Copenhagen.
Embark on a trip up north full of fun activities for the whole family. From science and history, to rollercoasters and deer. The north of Copenhagen has it all.
There's plenty to see in Copenhagen's city centre. But what about when you're looking for a change of pace away from the hustle and bustle? Just north of Copenhagen lies some of the best family experiences for locals and tourists alike. And the best part? The city centre is only a short train or bus ride away from all the action.
Hands-on science
Forget everything you know about museums. When you arrive at the Experimentarium in the beautiful Hellerup district - located only a 10-minute train ride from the city centre - you will quickly learn that different rules apply here. Touching, running, jumping, pulling and pushing is not only acceptable here - it's encouraged. The museum's concept is simple: hands-on science. Curious kids are guaranteed an unforgettable experience here exploring the three indoor floors as well as the specular rooftop. Learn about the human body, physics, light, water, and much, much more, all with your own hands. A unique place for people of all ages that will not disappoint.
Reindeer and rollercoasters
Welcome to the wonderful woodland of Dyrehaven that seems worlds away from city lights and traffic noise. Literally translated as The Deer Park, this forest is renowned for the more than 2000 free-range deer that inhabit the park - so you'll no doubt come across a herd of grazing deer on your way through. When we're talking about family fun and Dyrehaven, there is one destination that we could never forget - Bakken. Bakken was established in 1583 - yes, you read that right - and is the world's oldest amusement park. A haven of pure joy tucked away in the enchanting nature of the forest, the Danish icon offers over 30 rides and over 70 attractions for all ages. Even if you're not into wild rollercoaster rides, there are endless games, ice cream stalls, restaurants and pubs, with great entertainment and live music, so you're sure to find something to your liking while the kids run around in sugar-charged bliss. With free entrance, you literally have nothing to lose.
Travel back in time
Step inside this vast slice of countryside and experience Denmark as it was in the olden days. Frilandsmuseet, or The Open Air Museum, lets you witness Danish history firsthand with a collection of houses, farms, mills, and stores that mimic the past. Stroll along the gravel roads and visit the fully furnished homes while a village of volunteers all do their part to let you and your family feel like you've travelled back in time. When the kids tire from petting sheep or running around in the fresh country air, rent a wagon and explore the rest of the gardens with the little ones in tow.
Art you can climb
Another unmissable destination for a wholesome day of family fun is Garderhøjfortet. The Garderhøjfort is an incredibly well-kept military fortress built between 1886 and 1892 and was manned throughout World War I. Here, you can visit the cannon tower, use the telegraph to send morse messages and write postcards with a pen and ink. Or if you've got extra energy to burn, you can even try to push the fully functional twin turret cannons into position. While you're in the area, you could also venture just down the road to Ordrupgaard. A state-owned art museum that offers something for everyone - especially the little ones. The garden features an open-air art park where high-profile contemporary artists invite families to climb, play and hide in their works. A refreshing change from the usual museum experience.
So, whether you're looking for a rainy-day activity or fun under the sun, it's all within reach in the north of Copenhagen. Learn, laugh, play and marvel any of these unforgettable locations - or try to tick them all off!
Experimentarium
Forget any school memories you may have of boring science classes and dry textbooks. Denmark's leading science centre has been capturing the imagination of adults and children alike for over thirty ye...
Nationalmuseet
Photo: Nationalmuseet
Frilandsmuseet
The Open Air Museum, Frilandsmuseet, is one of the oldest and largest open air museums in the world.
Discover the wonders north of Copenhagen
VisitCopenhagen © 2023
English