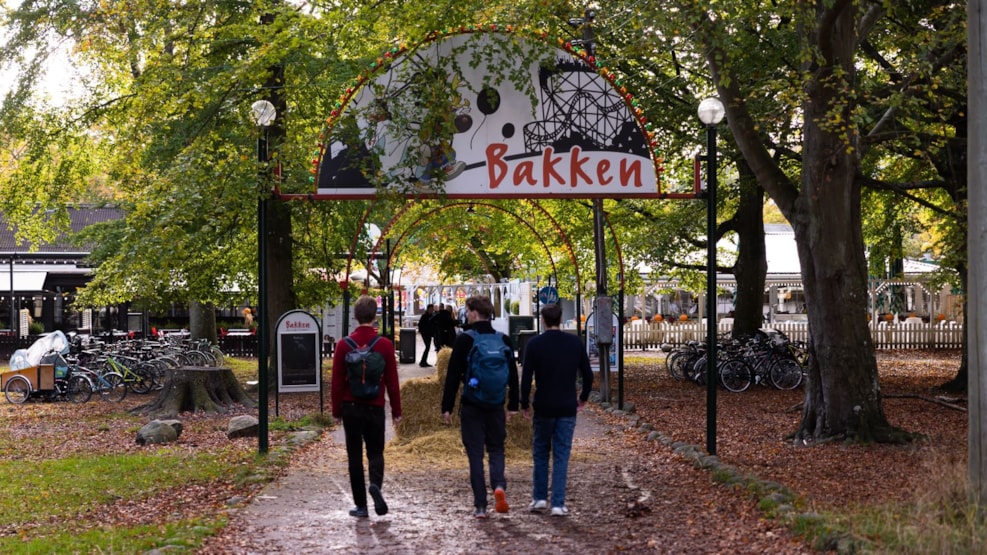 Bakken
A unique mini theme park in the woods north of Copenhagen, Bakken is the oldest amusement park in the world. 
Just 10 minutes north of Copenhagen, you'll find the oldest amusement park in the world in the woodlands beside deer park Dyrehaven. It offers a nostalgic and fun-filled day out, with rides and games.
The park offers a perfect blend of children's amusements, with rollercoasters and games for the whole family. In total, the park has 32 rides for all ages and levels of thrill-seekers as well as 78 other attractions such as shooting stalls and gaming arcades. While the park dates back to 1583, the oldest ride you can experience today is an 82-year-old wooden rollercoaster.  
You will also find a wide variety of restaurants, ice cream parlors, fast-food shops and pubs, and bars with entertainment and live music. 
Many Danish families have been coming back to Bakken for generations. Bakken's longest-standing visitor is, however, Pierrot. The well-known white-faced clown, who visits Bakken every day, has been a hit with the amusement park's youngest guests for more than 200 years.
Seasonal treats at Bakken
Bakken also runs special seasonal experiences for Harvest Week and Christmas. During Harvest Week, there will be a lot of entertainment on stage, a hay bale maze, face painting, a scary Halloween area, Bakkens Food Tour, Pentathlon, games and rides, fall-inspired food, and much more.
For Christmas, the old amusement park is decorated with trees, snow, and Christmas lights. Here you will find Denmark's largest mistletoe, meet Santa, a Christmas Market, Pentathlon, Christmas dinners, Bakkens beer experience, live music, and much more.
And remember: at Bakken, the entrance is always free.