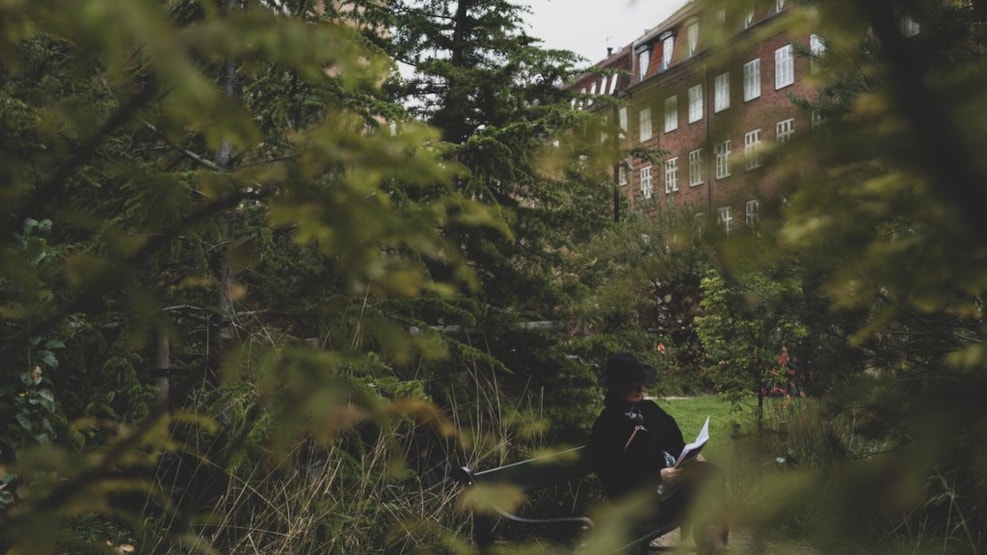 Sankt Kjelds Plads
The term "urban nature" is more than suiting when speaking of Sankt Kjelds Plads.
Sankt Kjelds Plads (square) is designed with inspiration from natural environments like Utterslev Mose, Kongelunden and Amager Fælled. Go visit the square and take a well-earned break from the city's hard exterior. You'll experience true, wild nature – within walking distance from a wonderful coffee to go and other takeaway options.
Just around the corner, at Æbeløgade, you'll find another rather "wild" project. Østergro is an urban farm located on the top of an old car dealership, now providing locals with freshly, home-grown vegetables. They even have a cosy eatery, Gro spiseri.
Urban nature is when you take wild elements from the nature and incorporate them within the strict lines of the city. This symbiosis creates a greener scenery, and functions as a modern cloudburst protection system – one of many made by the city of Copenhagen the last couple of years. And it even serves a more recreational purpose for both locals and tourists in the area.
At Sankt Kjelds Plads more than two thirds of the area was dug up, and more than 600 trees and plants were planted. The plants are aligned in a network of green rainwater beds, ensuring that the water is lead elsewhere in case of heavy rainstorms. The area is even equipped with a system filtering the water and ensuring only the cleanest of it is used within the green scenery.