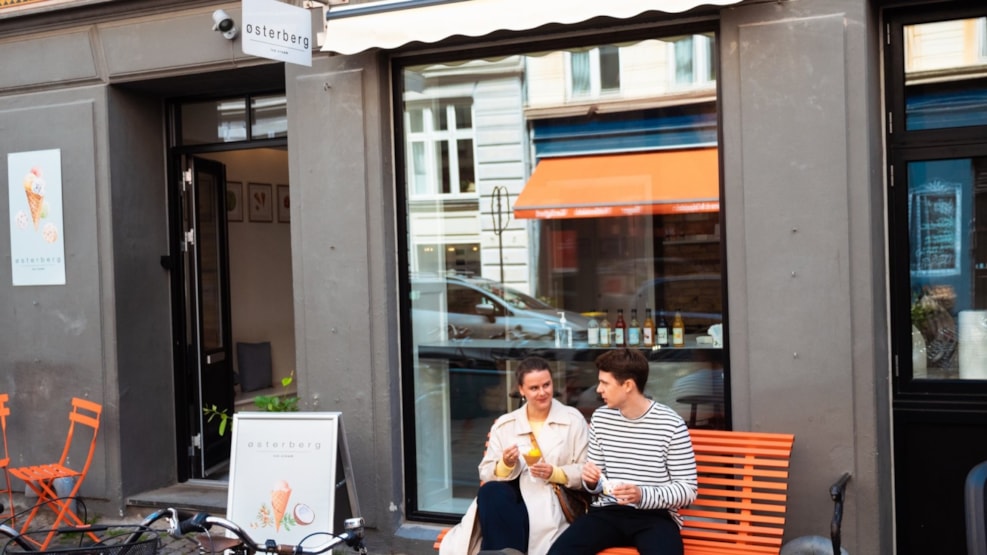 Østerberg Ice Cream
Taste the World at Østerberg Ice cream.
In the dainty little ice cream shop in Copenhagen's
Østerbro area
, Owner Cathrine Østerberg produces and sells her handmade quality ice cream. Coming from a family who founded a global fruit company, she knows her way around top quality fruits used in the ice cream.
Serving cold, milky scoops of fruity freshness, Østerberg Ice Cream of course also offer all the classic taste varieties to satisfy anyone's cravings.