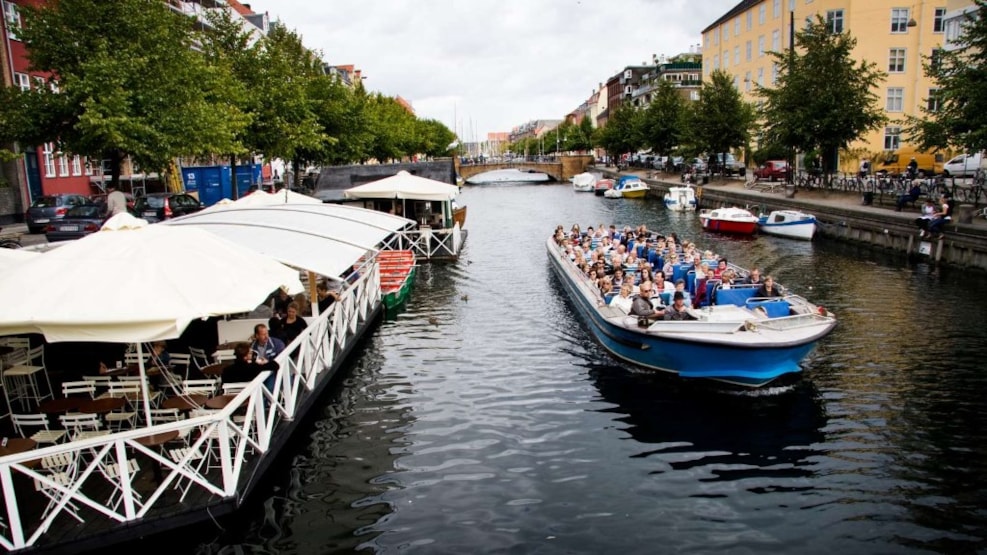 The Netto Boats
Large group boat tour with multilingual commentary.
See the city from the water in a guided tour around its historic harbourfront landmarks with Netto Boat, setting sail from Holmens Canal or Nyhavn. Multilingual guides speak Danish, English and German.
The tour starts at Holmens Church. You will pass the old Stock Exchange and sail through a canal called "Børsgraven". You can also join a tour in Nyhavn, the picturesque canal with many old houses and sail ships. Nyhavn is one of the oldest parts of the Copenhagen harbor and dates back to 1673. 
A history and culture-packed tour of Copenhagen
From there the boat approaches the area of Holmen, the naval base of Copenhagen for more than 300 years. You will sail past some of the 250-year-old bastions or powder magazines, one of which – Frederiks Bastion – has been restored and converted into a small art gallery. 
From Holmen you can see Nyholm, where there is still a naval college. You'll also pass the Mast Crane from 1748, previously a well-known landmark at the entrance to the Copenhagen harbor. 
No harbour tour of Copenhagen is complete without a visit to the iconic statue The Little Mermaid, the royal residence of Amalienborg Palace or picturesque Christianshavn's Canal with the Church of our Savior with the famous, twisted spire in full view.
Tickets can be bought at the visitors' counter or on the boat.