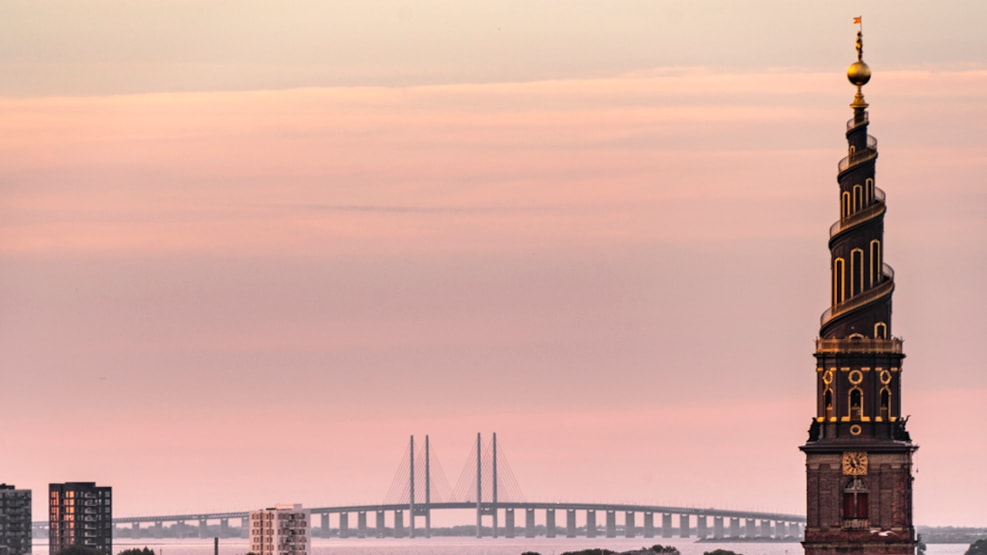 Church of Our Saviour
Our Saviour's is one of Denmark's most famous churches, and since the serpentine spire was inaugurated in 1752, climbing all 400 steps to the top has been very popular.
Every year, more than 200.000 people climb the stairway to the top where Our Saviour stands on his globe and overlooks the royal city of Copenhagen.
Our Savior's Church's iconic tower contains six large bells and a fantastic carillon which holds special meaning to Christianshavn. With as many as 48 bells, the carillon plays its delicate melodies over the neighbourhood daily.
On the last 150 external steps, you will, as far as the eye can see, experience one of the best views over Copenhagen with an overview of the city from every angle at 86 meters. This is not an ascent for the vertiginously challenged!
Access to the tower is limited during crowded hours because of narrow stairs and pathways. Therefore, we recommend prior booking to avoid waiting time for purchasing tickets on-site and to reserve a spot in the tower at a preferred time.
The staff can require online booking upon arrival during busy hours if the tower has reached its maximum visitor capacity. 
The tower closes for safety reasons in the event of precipitation and strong winds.
The large baroque church, consecrated in 1696, holds a magnificent organ from 1698 and a beautiful altar. Furthermore, the church has 40 elephants symbolising the absolute monarchy and the Order of the Elephant, the highest order in Denmark. Can you find all the elephants in the church?
Opening hours of the church are daily from 11.00 – 15.30.
The tower is open in 2023 from February 9th until December 31st. Opening hours are daily from 09:00 – 20:00.
Please note: The church is closed for sightseeing during services. 
The entrance to the church is free of charge for all. If you wish to climb the tower, you can book your visit here.