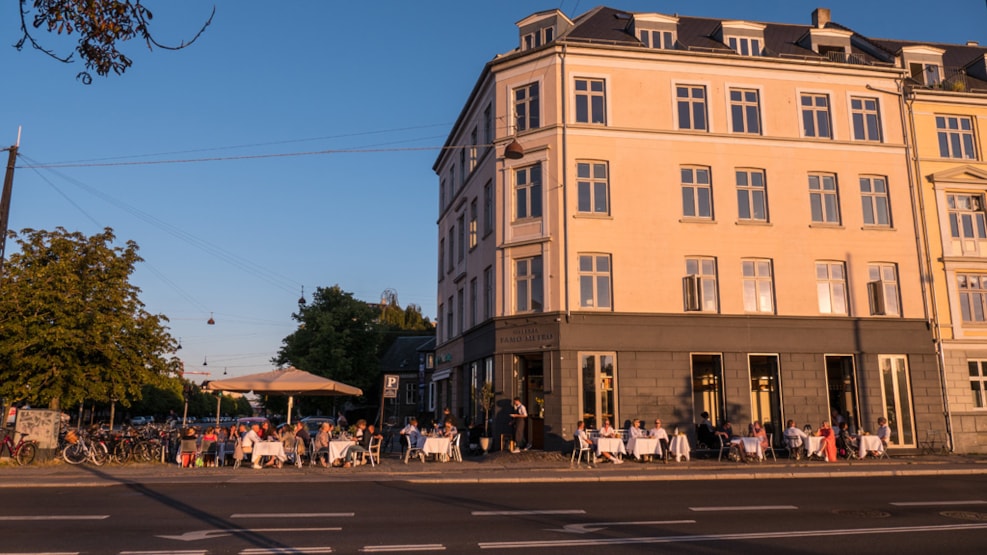 FAMO SAXO
Fabbio Mazzon's Italian neighbourhood restaurant, Famo Metro is situated in Østerbro and is a down-to-earth Italian osteria.
Rest assured that the waiters and chefs will guide you through the simple menu which changes daily and of course is made the season's produce - local as well as the supreme specialties imported from Italy on a regular basis.
Inside the restaurant and outside in front row to Copenhagen's lakes the ambience is casual and relaxed, while the chefs work uncompromising and creatively with to cook up sublime dishes from all over Italy. 
On the menu you'll find antipasti, primi, secondi and dolce and an acclaimed selection of wines.
Copenhagen is blessed with an incredible selection of Italian restaurants of different kinds and across all price levels. Famo Metro is always worth mentioning if your on the lookout for a relaxed dinner with incredible food, warm hosting and sunset by the lakes (if you're extra lucky).