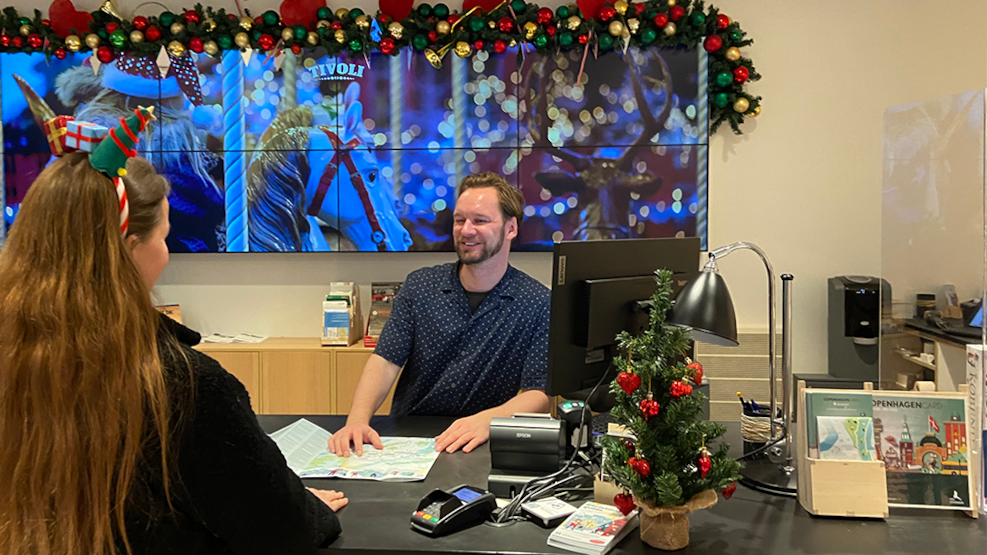 Christmas Information Point 2021
Make sure to swing by the city's official tourist office, Copenhagen Visitor Service. Placed in the heart of the city, this interactive visitor service will provide you with an ocean of Christmas recommendations: Christmas markets, concerts and 'hyggelige' activities that will lighten up your heart in the cold winter months.
The local staff is ready to guide you to unique local Christmas experiences – both the traditional and the alternative ones. Make sure to grab a printed version of 'Christmas guide 2021' for an overview of this year's Christmas capital – or find the online version here.