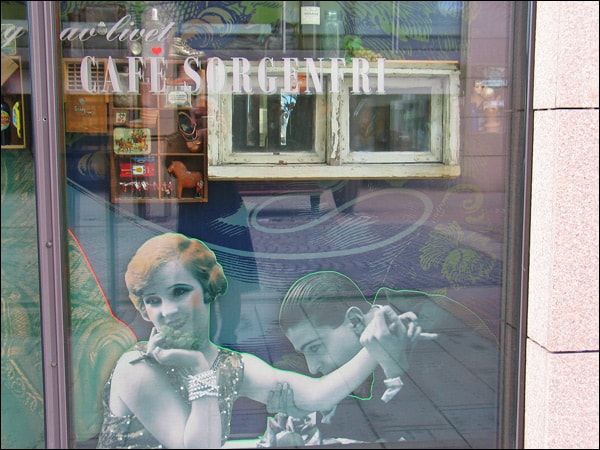 Café Sorgenfri Restaurant
This classic Danish Smørrebrød Restaurant in Copenhagen, complete with red chequered tablecloths and myriads of royal portraits and historical paintings, is where you go if you want 'hygge'.

Hygge translates as a feeling of comfort and cosy contentment, nurtured, as here, in a not too brightly lit room. There!

Traditional hygge also involves heaps of tasty smørrebrød. This restaurant, dating back to 1797, serves all the classic open-faced sandwiches piled high with meats or fish on rye bread.

The menu also includes 'frikadeller' - Danish meat balls - and 'flæskesteg' - pork roast with crispy crackling. If you order in advance, you can also get assorted platters of herring and hot meats.