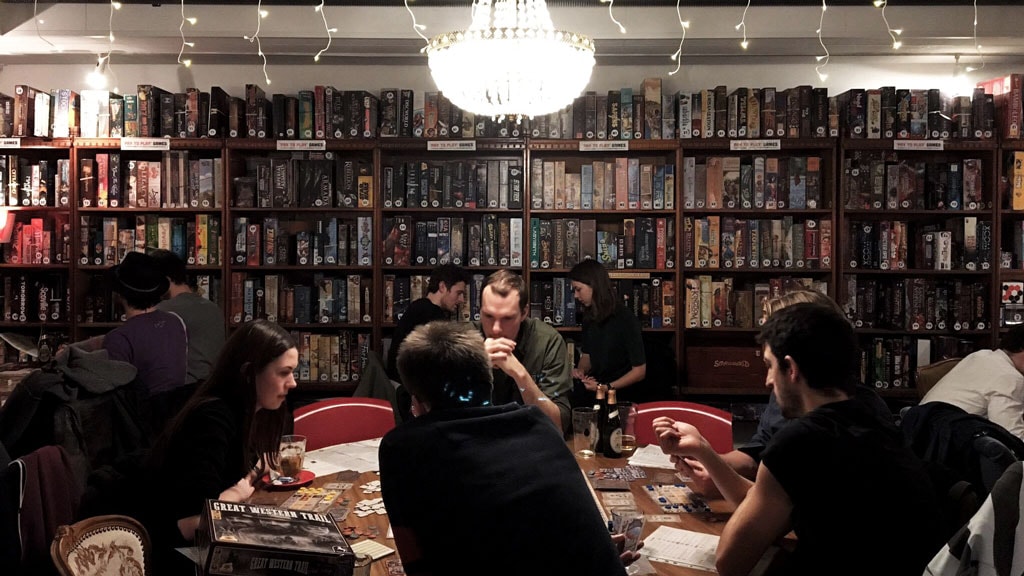 Bastard Café
The popular Bastard Café will make sure that you do not run out of board games while visiting the place.
Bastard Café is one of the bigger board game cafés of Copenhagen, where you will find board games for everyone.
Bastard Café has all kinds of board games, and if you don't know the rules of the games available, friendly game gurus will most likely be there to help you get started. Everyone is welcome at Bastard Café, whether you are stopping by for a simple game of dice, or starting the weekend with drinking games and more strategic board games. Every guest at Bastard is up for being social and meeting new people over board games. 
The bar is serving coffee and beer, and if you are getting hungry, there are snacks for you as well.
Bastard Café is placed in Huset-KBH, which is the first and largest cultural house of Denmark.