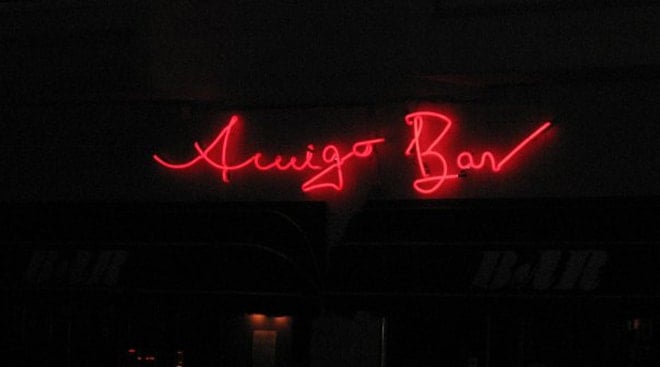 Amigo Bar
Amigo bar used to be a predominantly gay-oriented bar, but lately patrons have become more and more mixed. From Wednesday to Sunday many straights drop by with their gay friends or they come alone to take advantage of the karaoke.

There is a good mix of ages here and both sexes are well-represented. Many end their night out at Amigo's as other bars don't stay open as late.

Events and games

Amigo is divided into two sections, each with its own bar. The bar in the larger section is open every day from 22:00 until morning. The bar in the smaller section is open from around midnight on weekends only.

The large section hosts a wide array of events such as karaoke competitions, galas, and Western Nights. The smaller section caters for those who prefer chatting or playing dice, cards, or backgammon.