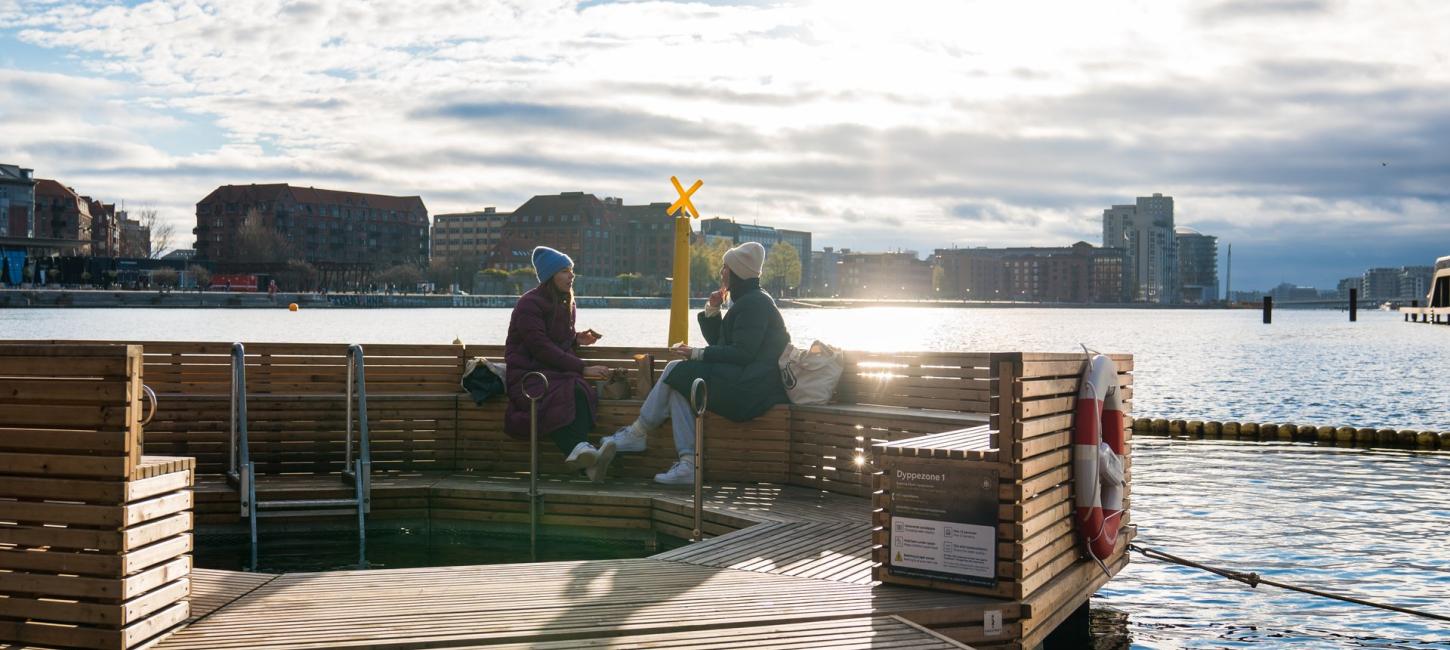 All about green living in Copenhagen
Copenhagen is a city that mixes a green mindset with ingenuity and fun. For instance, if you clean up the harbour to make the water super clean, why wouldn't you build a floating swimming pool for locals and visitors to enjoy in all seasons?
A green mind provides so many cool opportunities
You probably already know, that cycling in Copenhagen is a big thing. Actually, we're the bike capital of the world. Not to brag, but how the city is built for cycling, as the harbour has been repurposed for swimming and bathing, how parks, gardens and little green oases are sprinkled all over the city, says a lot about how life plays out here.
Jump in the clean waters of Copenhagen's harbour. It's one of the only capitals in the world, where the harbour is clean enough for a swim. Photo:Astrid Maria Rasmussen
Live the high life? Why not?
There are so many fun things to do around the harbour and the canals of Copenhagen. Swimming, sailing, enjoying a glass of wine with your feet dangling from the dock.
3 green ways to enjoy Copenhagen harbour
Take a swim, have a delicious meal, sweat it out in a sauna, dive back in, borough a kayak and help pick plastic out of the water. There's too much fun to be had, not to go and experience Copenhagen harbour.
Do like the locals, get around by bike
Just about 50% of all Copenhageners commute to work or their studies by bike? The city is built for it. We've got bike lanes all over the place and several bridges have been built in the harbour area to connect the city and encourage people to pedal across town.
The bicycle snake crossing the harbour is one of many bikes-only bridges that make it easy, safe and beautiful to get around Copenhagen on two wheels.Photo:Astrid Maria Rasmussen
Cycling around in the city is not only a great way to get from A to B, it's also fun, exciting and friendly to the environment.
From bike culture to city exploration
If you got the legs for it, you could spend entire days exploring Copenhagen by bike. If you're not used to biking in an urban environment, it might seem a little daunting, but fear not. Below you can dig into more about Copenhagen's bicycle culture.
Fancy going skiing in Copenhagen, a city where the snow seldom falls very deep?
A futuristic, unparalleled ski slope and a recreational hill on top of a resource handling centre are spectacular and innovative in the true sense of the words. That's CopenHill. Fun and ingenuity epitomised.
The artificial skiing slope and the recreational hiking area opened in the fall of 2019, built on top of the new waste management centre. This sounds like something out of a sci-fi fantasy but is a reality since the power plant opened in 2017.
Have a glass of wine in the grass
As a modern city, Copenhagen acknowledges and cherishes the importance of nature in and around the city. Wherever you are, you're never more than a short bike ride away from some form of a green oasis. So take a break, sit on the grass and have a sandwich or a little something to quench your thirst.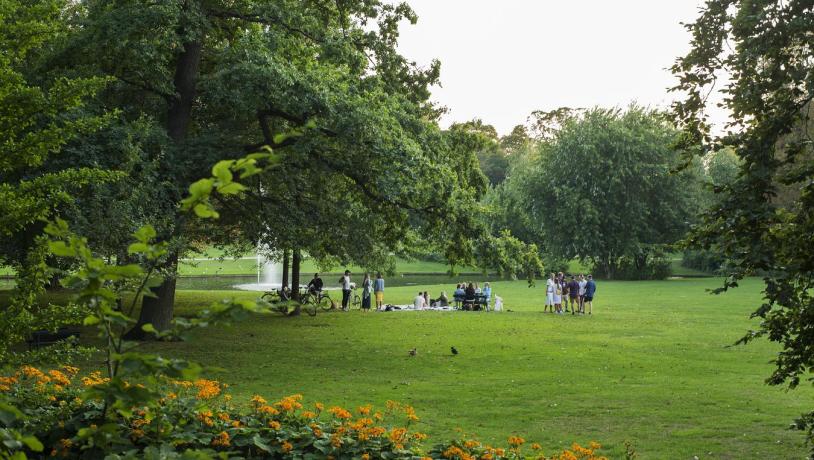 Photo:Maria Sattrup
Copenhagen offers so many types of urban green spots, from the exotic to the completely uncultivated to the historically significant.