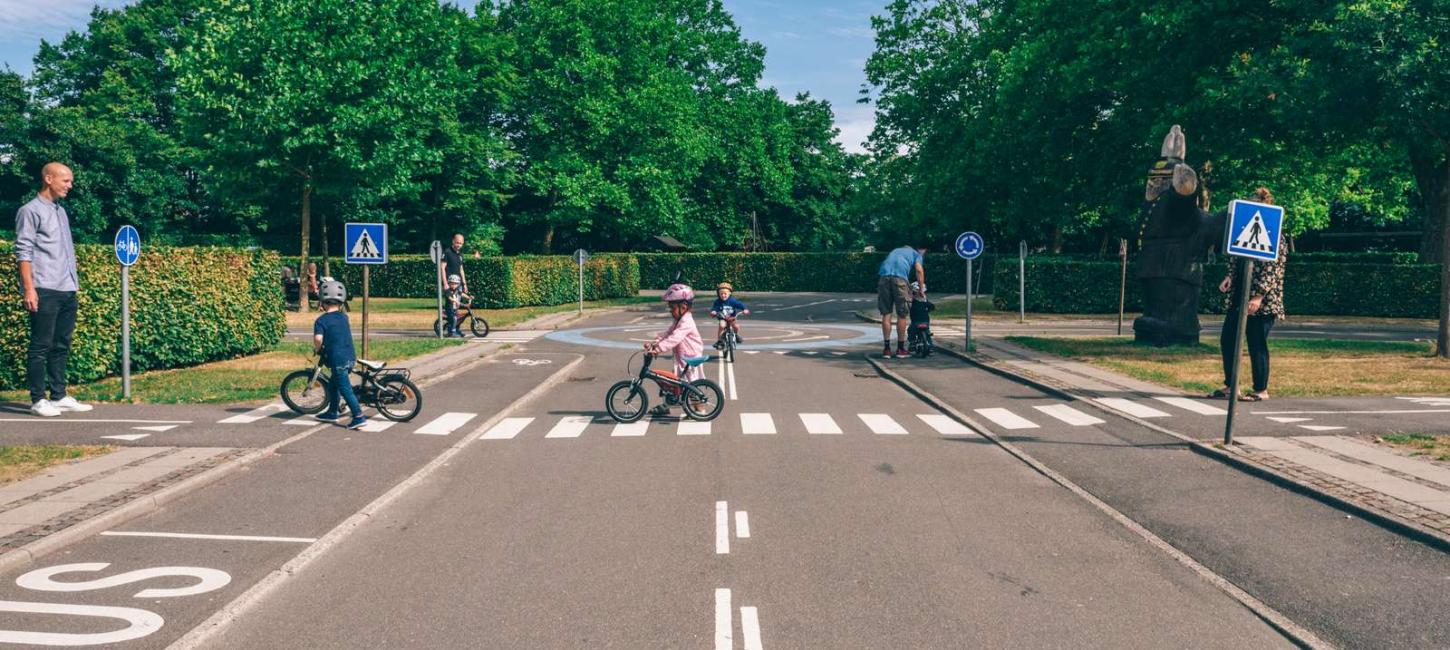 Copenhagen's bike culture
Life in Copenhagen is lived in the saddle of a bicycle. Everybody does it. Bike that is. In Copenhagen we bike whether there is sun, rain or snow. We bike to work, to school, to bring the kids to kindergarten, to shop for groceries and to social gatherings.
Copenhageners love their bikes. Cycling is fast, convenient, healthy, climate-friendly, enjoyable - and cheap, although Copenhageners honestly love their bikes no matter their financial income. Even top politicians ride their bike every day to parliament.
Actually, there are more bikes than inhabitants in Copenhagen, 382 kilometres of cycle tracks and traffic lights that are coordinated in favour of cyclists during rush hour. While motorists sit in tailbacks, cyclists tend to sweep through the city, and the well-developed bike infrastructure plays a major role in Copenhagen's focus on sustainable urban development.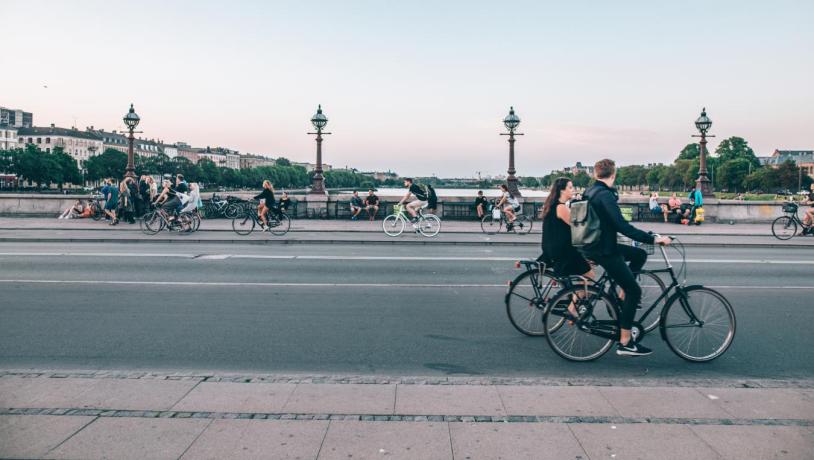 Photo:Martin Heiberg
Currently, Copenhagen is building even more green routes and bridges through Copenhagen to ensure a safe and green transport route for cyclists while creating green spots in the cityscape. Cycle super highways are already a reality, leading cyclists in and out of the city from as far as 15 kilometres away.
The world's first bike city
Thus Copenhagen is a city that invites you to cycle. It is simply our way of life, and if you want to experience it the local way, you have to jump in the saddle. As a first time visitor in Copenhagen the amount of bicycles on the streets can be overwhelming, but you will soon get the hang of it and start loving it. Try reading our 8 reasons why you'll love biking in Copenhagen. If you feel rusty, avoid morning and afternoon rush hour, and check out the traffic rules before you go.
Many hotels in Copenhagen provide bicycles for their guests, there are numerous bike rentals and bike tours on offer, or you can rent one of the electric city bikes for a very low cost per hour.
The elevated bike bridge The Bicycle Snake - Cykelslangen in Danish - takes you across the harbour from Vesterbro to Islands Brygge.Photo:Astrid Maria Rasmussen
It is no wonder that Copenhagen has been ranked the world's top cycling city several times, last time in 2019. And that other cities, such as New York, look to Copenhagen for inspiration.
Danish architect and urban planner Jan Gehl is famous for teaching other cities around the world how to plan for a bike culture. It even has its own term: "to copenhagenize".
Facts about bikes
Copenhagen has been ranked the world's top cycling city several times. Latest in 2019.
Cycling accounts for 49 % of all commuter trips.
Bikes outnumber cars in central Copenhagen. 
1.44 million km were cycled per weekday in 2018 in the city. 
We have more than 382 km of cycle tracks. 
Dronning Louise's Bridge is the most heavily trafficked cycling stretch in Denmark with more than 40,000 cyclist daily.
1 in 4 Copenhagen families with two kids own a cargo bike.
Nine out of ten Danes own a bicycle.
25 % of all school children in Copenhagen cycle to school.
Source: Copenhagen Municipality
Cyclistic - Denmark for cyclists
Cyclistic is your gateway to bicycling in Denmark. Naviki.dk is developed by the Danish Cycling Federation and has combined route finding for cyclists with points of Interests for accomodation, food and sights, which enables you to plan your bike holiday in Denmark. 
Denmark is a perfect destination for a cycle trip. The country is almost flat and the cities are cycle-friendly. Cyclistic is your tool to explore and plan your cycle trip in Denmark.