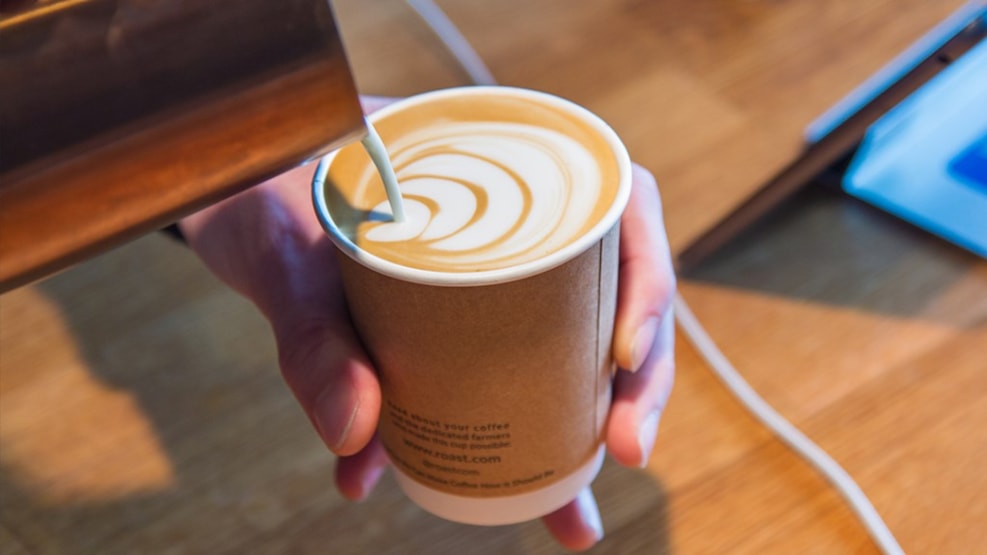 Roast Vesterport
ROAST is located in Vesterport train station and is the perfect place to grab a great cup of freshly brewed specialty coffee before you hit the road or hop on the train. ROAST passionately puts an effort in both roasting and brewing the perfect cup of coffee for you, without compromising on sustainability, quality, or working conditions for the farmers.
ROAST Vesterport is a small takeaway coffee shop in the train station Vesterport. ROAST was started to create a transparent channel for a direct trade of great coffee between farmers and coffee lovers. Andreas Astrup founded the company, which now includes 3 coffee shops, in 2014. He seeks to create "shared value", without middlemen to generate motivation for the coffee farmers to focus on high quality and for the customers to pay the coffee farmers a fair price for their work.
ROAST believes that roasting is key in the process of making a good cup of coffee. Therefore the beans are roasted in the Islands Brygge branch to secure freshly roasted beans. Whether you prefer Cappuccino, Pour Over or Espresso, the friendly staff at ROAST are always ready to guide you through the different sorts of flame-roasted beans and brew a great cup of coffee for you.
Apart from the branch at Vesterport, you can also find ROAST in Islands Brygge and Studiestræde in the inner city.