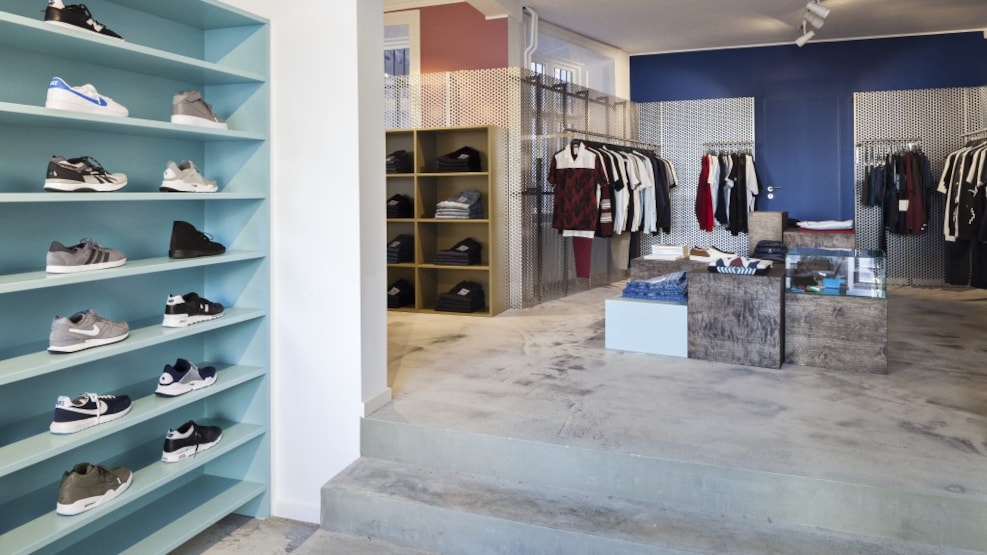 Wood Wood Frederiksberg
Wood Wood is a major force in Danish fashion design, with a style that lies somewhere between streetwear and avant-garde and is often favoured by Copenhageners themselves.
Underground meets high-end
Wood Wood's sportswear-inspired collections set the look and feel of its Frederiksberg store, which also offers brands such as WTAP, AFFIX, adidas, Comme des Garçons, Barbour and CristaSeya. Alongside the clothes you'll find scents, objects, and publications all drawing on youth culture and street style. The brand was founded in 2002 and now has physical stores in London, Berlin, and Aarhus, as well as Copenhagen. Outfits are often styled to create contrasts as can be seen by the juxtaposition of brands like Barbour and Nike in store. Look out for editorial content online and news of new collections.
Roots in streetstyle and youth culture
Starting life as a subculture lifestyle brand with roots in graffiti and '90s street culture, Wood Wood's aesthetic draw cues from all areas of youth culture from sports to art, and music, always with a balance between function and expression. The collections have now matured to include tailored and more sophisticated expressions alongside the sports look they are known for. This is a must visit store for admirers of contemporary Scandinavian fashion.